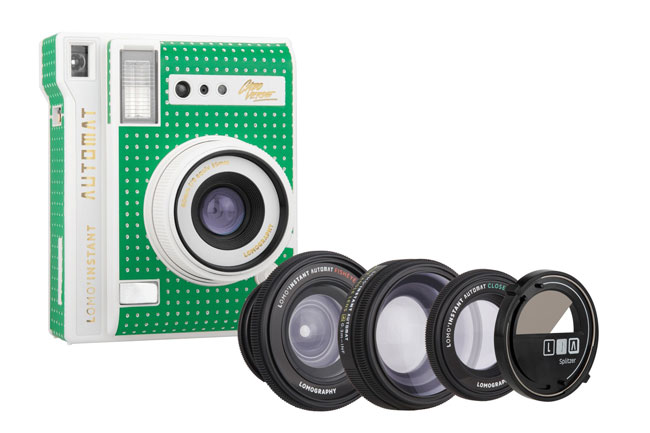 Other Lomo'Instant Automat cameras are available, but we are taken with this new Lomo'Instant Automat Cabo Verde camera.
It's a wonderful retro design for an equally retro camera. As you might have guessed, this is a design inspired by this particular location. Or as Lomo puts it, 'inspired by beautiful beaches on volcanic islands just off the coast of Africa'. But essentially this is tropical green matched up with little polka dots.
The camera automatically adjusts shutter speed, aperture and flash output so that you can take perfectly exposed snaps in any situation. It also offers two shooting modes, unlimited multiple exposures, Color Gel flash filters and remote control shutter release to take the perfect selfie.
As for film, that's Fujifilm Instax Mini film, which is available all over the place. £169 is the price, including those lenses.
Find out more at the Lomography website