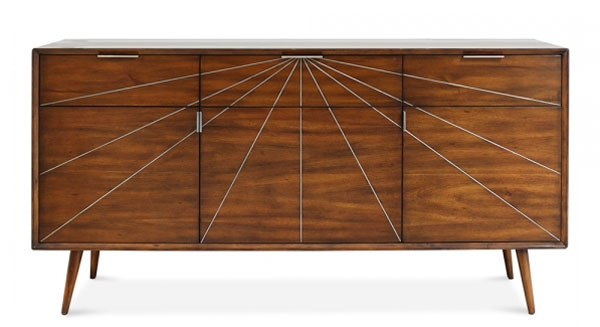 If you love the design of the first piece, you'll probably lover the entire Aspen furniture range at Cult Furniture.
Its a distinctive range, first because of the strong midcentury vibe and secondly, because of the lines that decorate the front of most of the pieces. So if you like one, you'll probably fancy more in your home.
Take your pick from a sideboard, mini sideboard, lamp table, desk, coffee table, end table and media unit, as well as some dining table options. All of which are in a dark brown acacia wood.
Pricing inevitably varies, falling somewhere between £249 and £929.
Find out more at the Cult Furniture website