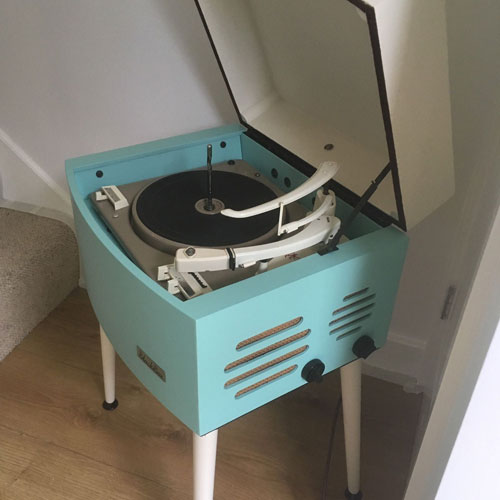 Love the finish of this 1960s Pye Black Box record player, which is currently being sold via eBay.
Restored of course (most of the models I've seen in the past are plain wood). But it is incredibly eye-catching in this blue and white finish.
Outside of that, it is an early 1960s record player with valve amplifier, one that has a 'brand new ceramic cartridge and needle' as well as a 'great condition' Garrard 210 auto changer. The seller says it 'sounds and looks great', with a YouTube clip available if you want to confirm it.
£170 is the 'Buy It Now' price.
Find out more at the eBay website