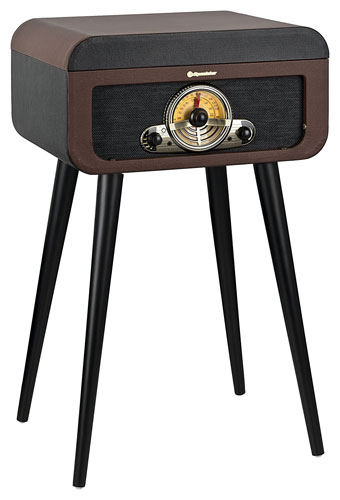 This is a strange one. Not least because the Roadstar HIF-1580BT audio system packs so much in.
It has the look of a retro record player and it does offer than functionality. But more besides. So as well as playing your records at 33, 45 and 78rpm, this also hides a CD player under the turntable and offers both FM and MW reception for the radio. There's also Bluetooth and an AUX-in input, as well as USB and SD connectivity.
All of which is packed into a unit that looks straight out of the 1950s or early 1960s.
Not cheap at £210.67, but definitely an interesting one.
Find out more at the Amazon website