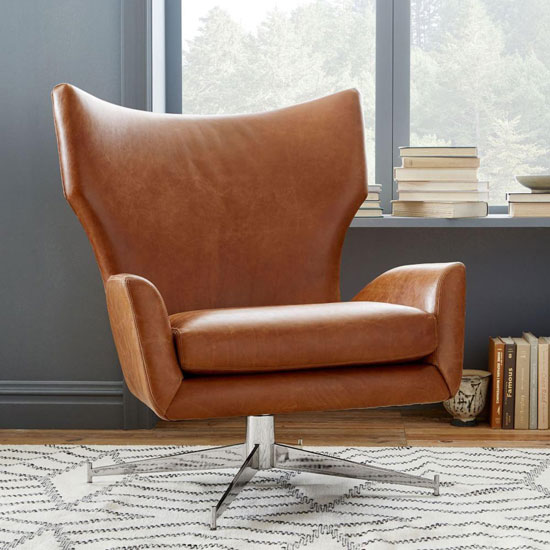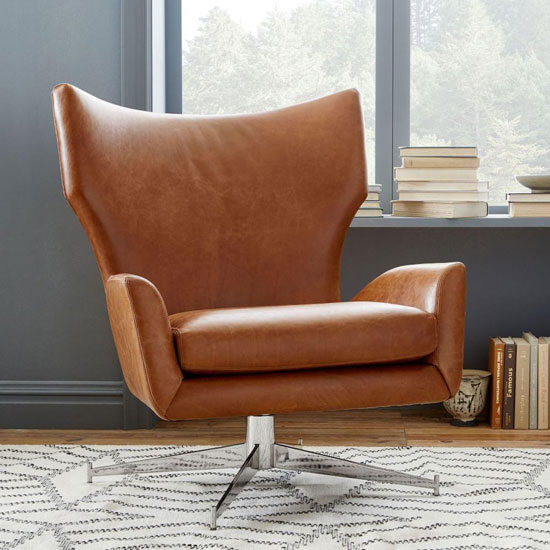 If you fancy yourself as something of a Bond villain,we have the chair for you. This Hemming leather swivel armchair at West Elm.
A new arrival at West Elm and inspired by vintage Danish design, this is the kind of seat you could imagine greeting Bond at a super villain's lair. High back, rotating base and genuine presence with the winged sides and leather finish.
The leather upholstery is in 'saddle' and the metal swivel base is in polished nickel. If you want the stool too, you can pick that up as well. But before you get ahead of yourself, note that the chair itself is £999.
Find out more at the West Elm website