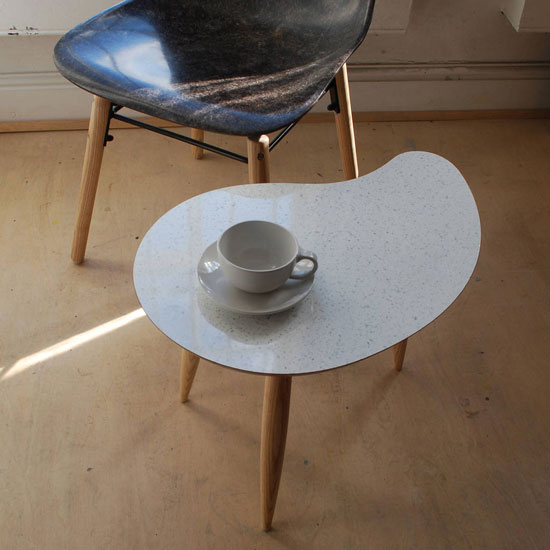 We have featured the brand before, but not the sparkled top comma table by Curvalinea.
It is worth mentioning too, as this is ideal for a 1950s or midcentury modern environment, as well as being a useful piece of furniture. Take your pick from a sparkled black or white for the surface, which is, of course, 'comma' shaped and with a choice of natural or black legs with a taper for support.
Curvalinea tables are made in Cornwall using materials from accredited sustainable sources, with this design retailing for £145.
Find out more at the Not On The High Street website