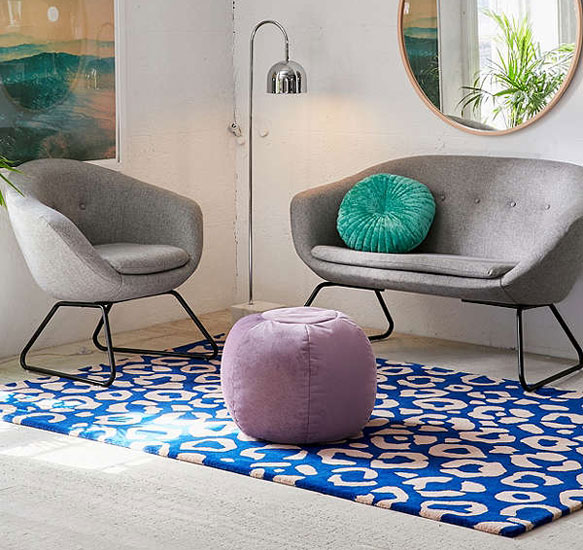 A very striking design, with the Robertson sofa and armchair at Urban Outfitters.
Well, almost. It is a new arrival at the US version of Urban Outfitters. So if you are able to order from there, all the better. If not, you might have to wait until it lands at the UK version of the store.
For now, let's just admire what we see here, which is an armchair and sofa with a curved shell, buttoned back, textured upholstery and metal legs. Very cool.
It's also priced pretty well in the US too. The armchair is $199 and the sofa is $399.
Find out more at the Urban Outfitters website