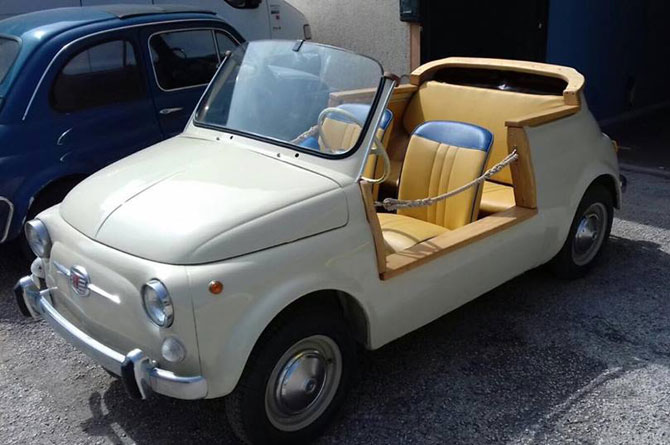 Perhaps not the time of year for it, but if you have a garage, this 1967 Fiat 500 F Model Spiaggina replica on eBay would be ideal for bringing out on a sunny day.
That's the kind of car this is. A beach buggy, holiday car, weekend vehicle A car for fun. Looking amazing in the process. Be great to hire out for weddings and events too you would imagine.
The car was restored four years back, with new seats, a rebuilt engine, new brakes and new battery. The seller also adds that there is no rust at all. Always a plus.
The downside? Well, you can't use it in the rain for a start and you will need to arrange shipping from Italy, although the seller will help with all of that. Oh yes, the price too. £10,785 is the 'Buy It Now', although the seller will consider cheaper offers.
Find out more at the eBay website