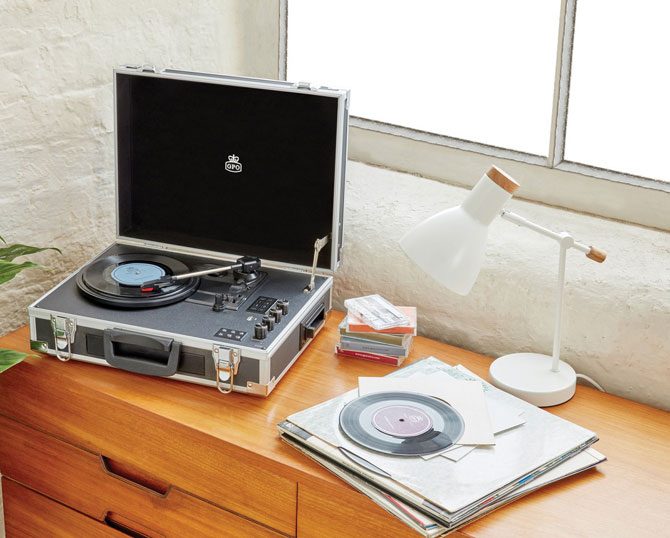 Sanyo did something like this back in the 1970s. Fast forward to 2017 and you can get the similar GPO Retro Flight portable record and cassette player.
Both go down the formal briefcase route for the design and both open up play your tunes. Ok, the Sanyo one had a radio and the modern one has things like Bluetooth, USB and a rechargeable battery. But the principle is very much the same.
If you go for the GPO Retro Flight, you get a fully portable three-speed turntable within, as well as 2x built-in speakers, a Bluetooth transmitter, a rechargeable Lithium battery, a 45rpm adaptor, the usual connectivity and of course, a cassette deck on the side. You can also record your vinyl and cassettes and a USB stick.
Available in various places, it sells for £139.99.
Find out more at the Currys website