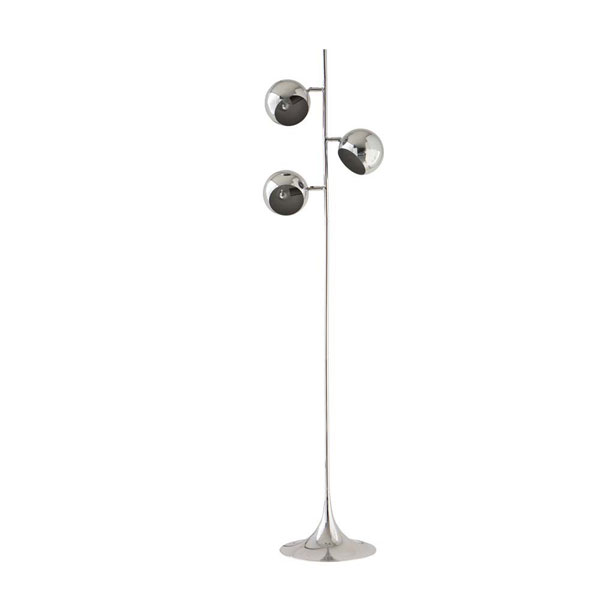 Another design that could pass for vintage. But trust us, the Trio chrome floor lamp at Maisons Du Monde is a new piece.
A rather cheap one too, which is always a bonus. More on that in a moment. For now, let's look at the design, which really wouldn't look out of place in a living room from the late 1960s or early-to-mid 1970s.
Chrome finish, tulip-style base and three circular shades off the chrome stem. That stem is around 160cm tall.
Price? Just £54.98.
Find out more at the Maisons Du Monde website