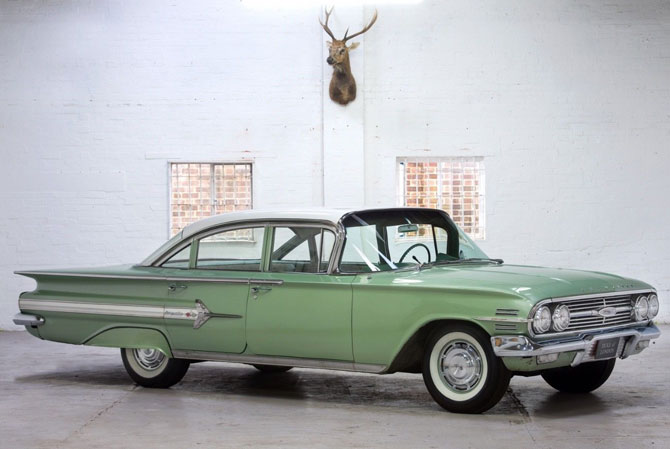 Now this is a car that will turn heads. If it turns your head, you'll be pleased to know this 1960 Chevrolet Impala Saloon is up for sale on eBay.
It's quite something. According to the seller, this was imported into the UK in 2006 and registered for use here, with just 33,000 miles showing on the clock. The seller is 'inclined to believe this is the original mileage' based on the condition of the car, but there's no guarantee it is.
Regardless of that, the car 'purrs like a kitten' and the auto box 'shifts perfectly'. So ready to drive away with the sound of things.
It isn't perfect though, with a 'few areas where the paint' starting to go plus a couple of small dents on trims. However, overall the car is in 'very presentable order' and the interior is in 'very good condition'.
The car comes with old MOTs, import papers, V5, some history, genuine original marketing literature, spare key and some spare parts. If you want it, the price is £11,995.
Find out more at the eBay website