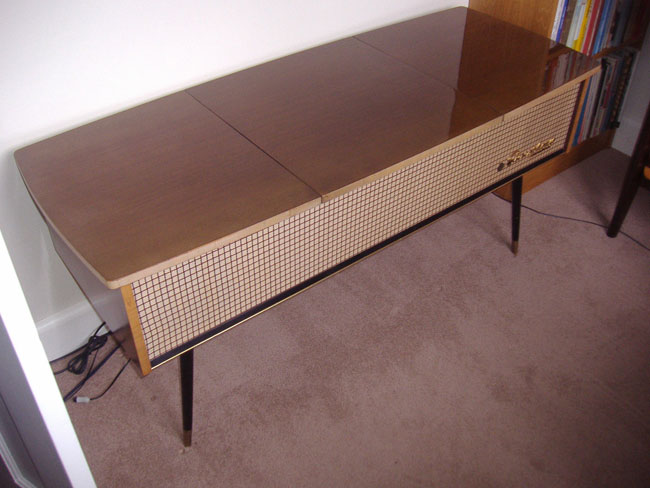 What a look! This 1960s Pye Stereophonic Black Box record player on eBay would be a perfect addition to a midcentury home.
The look is wonderful, helped by someone taking a lot of car of the player since it was bought back in 1960. If you want the full history, you get that too, as all the paperwork relating to the player is included in the sale.
The cabinet is described as 'pristine', with a high gloss finish and the fabric speaker covering on the front. It works too, thanks to it being 'professionally overhauled' two years ago.
Downside? It'a a big thing at 134.5 x 62 x 53cm. So make sure you take that into account before bidding. But if you do like it, the Pye Stereophonic Black Box is currently at £199.99.
Find out more at the eBay website