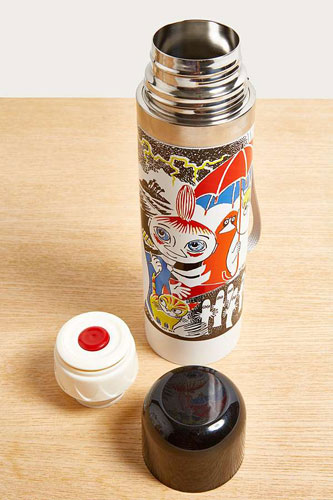 File under cute. Although the Moomins thermos flasks at Urban Outfitters are pretty practical too.
They are described as thermos bottles, but let's be honest, these are flasks, ideal for keeping your favoured beverage hot or cold. But the real selling factor here is the design, with both flask finished off with an eye-catching Moomins graphic in either a pink or multicoloured finish.
If you fancy one (or know someone who would like one as a present), these sell for £20 each.
Find out more at the Urban Outfitters website