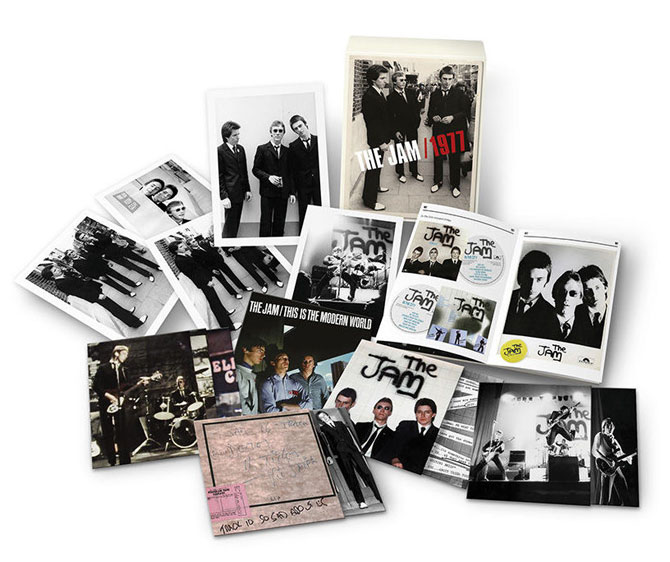 On the shelves this very day is The Jam 1977 box set, which is available via Universal.
This is a five-disc box set covering the busy first year of The Jam (recording wise), which saw the band release two albums and three singles.
The box features remastered versions of both In The City and This Is The Modern World, along with unreleased demos from the first album, along with five further demos, a previously unreleased live gig from the 'Nashville' in 1977 and a fifth DVD featuring TV appearances and promo videos.
All of that comes in exclusive packaging, including mini vinyl replace wallets, a 144-page book with period photos and five postcards.
If all of that appeals, you can grab one now for £43.94.
Find out more at the Amazon website
If you want a review, check out the one on Modculture.