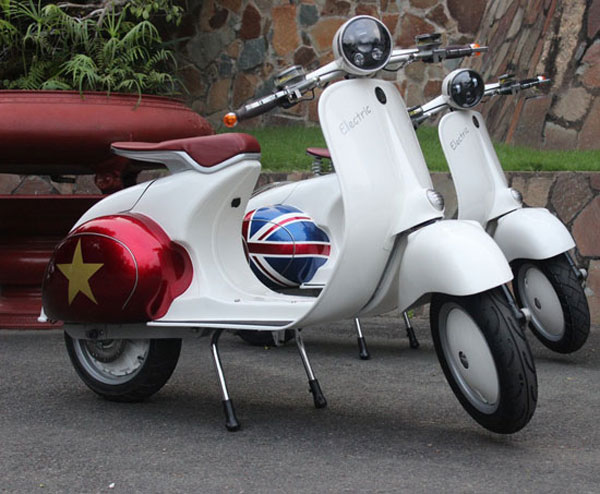 You can be forgiven for thinking that this is a vintage Vespa. But it's actually the Buzz 1 electric scooter.
But you did guess right the design inspiration behind this bike. Yes, it's the Vespa from its original heyday of the late 1950s, into the early '60s. It's likely to prove a huge selling point, but there are other key features too.
This is an eco-friendly scooter with lithium-ion polymer batteries, regenerative electric braking and hydraulic disk braking, the latter meaning the scooter charges as it brakes. It also has a removable roof system with solar panels, a slow reverse gear for ease of parking, a weatherproof shell and a steel tubular chassis.
The prototype charges in 12 minutes on 'fast charge' and the maximum distance is currently 240km, although the finished model is aiming to hit 400km. Pretty fast too, with some models able to hit 120km/h.
As we hinted above, this is a working prototype, so you will have to wait a little time before you can buy one. But if you ate interested, you can sign up for more details at the maker's website. Presumably you will get a price too when that's set in stone.
Find out more at the EV Concepts website
Via Modculture