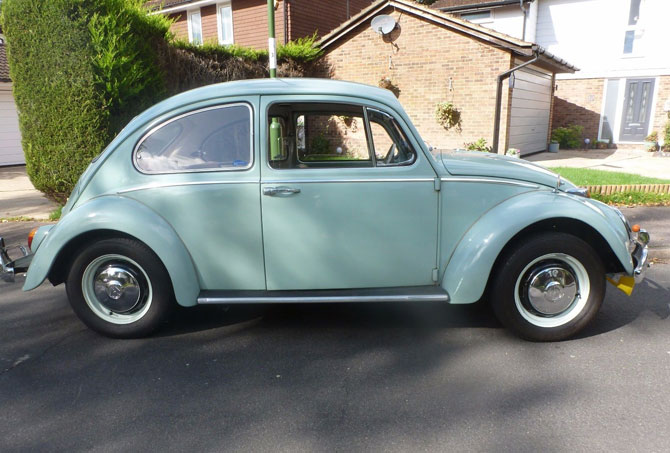 You rarely see cars as original as this. Which is perhaps why there is so much interest in this 1966 Volkswagen Beetle 1300 Deluxe car on eBay.
The model here was only produced between August 1965 – July 1966 in the colour, with the cloth interior (Amazon Mosiac) also still in place, along with the original steering wheel and the engine, the latter described as 'fantastic'. No radio, there was never one here, although the seller has sourced the period one and will include it in the sale.
Worth noting that there is no rust and the car is described as 'solid'. There are also 'as new' types, new front brakes and new suspension dampers. Some things perhaps shouldn't be left as original. You also get the rare VW blanket too, which is pictured below.
Fancy it? Bidding has been brisk, but this is still at £4,600.
Find out more at the eBay website