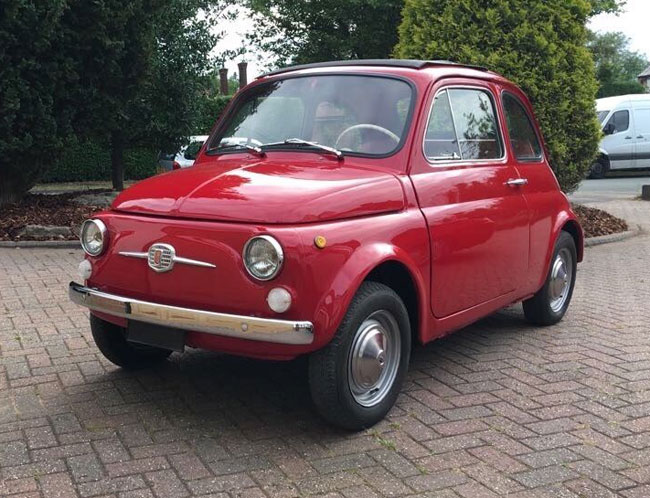 This is a proper auction, so two reasons to celebrate this 1965 Fiat 500 F Ottobuloni on eBay.
The other is the car itself, This is a car with a unique 8 bolt system on the door, one that was only manufactured during 1965 for a few months. So quite a rare model.
It was imported from Italy before undergoing a full restoration. The car has been stripped out, with a bare metal respray and the engine cleaned and serviced. Original parts as well as new in the finished model, with brand new brakes and tyres.
It has an MOT but requires registration. Speak to the seller about that if it's an issue. £3,100 is the current bid price.
Find out more at the eBay website