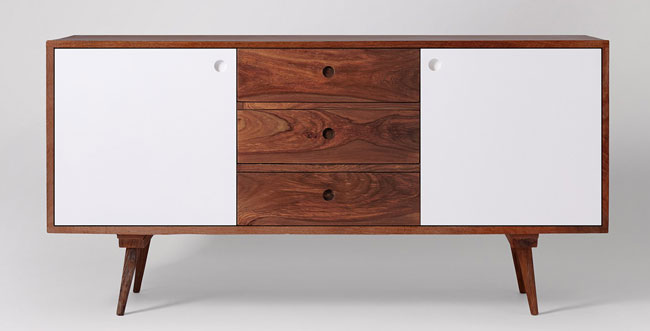 Discounts across the entire range at Swoon Editions for Black Friday.
Discounts vary depending on how much you spend. So £50 off a £400 spend, £100 off £700 and £200 of £1,000.
The range includes the Otto sideboard above, as well as the Axel bookshelf the Marcia Chair and the Watts desk below, as well as many other retro and midcentury-inspired designs, so worth checking out if you need a furniture (or lighting) update.
Have a browse at the Swoon Editions website. The discounts last until 27th November.
Update: This deal has now changed, with 20 per cent off everything added. Just use the code BF20.