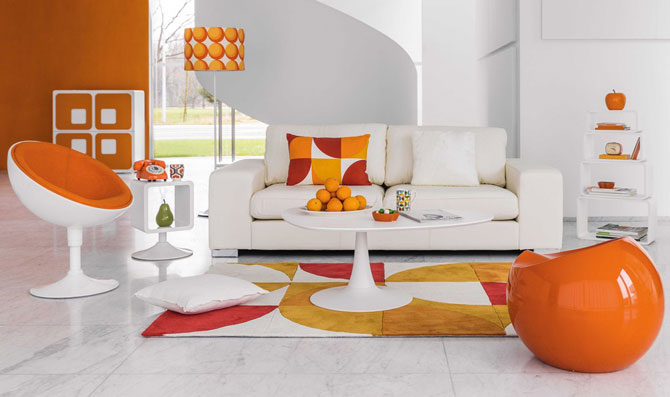 One of our favourite retailers is having and End Of Year Sale. So of course we have been browsing Maisons Du Monde this morning.
Unlike recent sales, this is a good amount of the range discounted, including some its much-loved retro furniture designs. But note items are already showing as 'out of stock', so don't hang about if you have your eye on something.
To give you a rough idea of what you might find, some of the hugely popular Twiggy space age furnishings are in there, including the metal side table (down from £87.98 to £61.55), shelving (down from £91.99 to £64.35), the Twiggy sideboard (down from £199.50 to £139.65) and the orange and white desk chair (down from £240.50 to £168.35).
Also in the sale and pictured below is the Dean vintage bookcase, down from £459 to £321.30 (the matching dresser/sideboard is also heavily discounted too), the Charly Scandinavian-style bench, down from £517.50 to £362.25 or if you want something smaller, the 1960s-style Bubble Pop vases (down from £22.88 to £16) and the Flash Spot space age light (down from £65.89 to £46.10). The last two of those designs are pictured in the last photo.
Basically, have a browse as there is a lot to see and a lot marked down.
Browse the Maisons Du Monde Sale