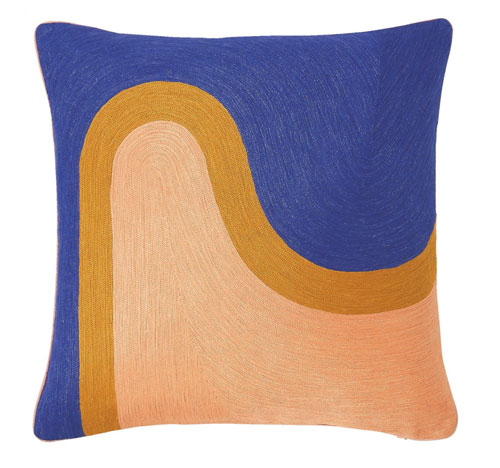 Yes, the sales are on and of course, we are going to be all over them, finding out favourite bargains. We'll kick off with the Habitat Sale.
This one promises up to 50 per cent off but of course, those discounts vary. But we have picked out five things we love at a knockdown price.
Above you'll find the Zoe cushion, part of a 1970s-inspired range and available in two colours. Once £45 each, you can now get them for £22.
Below is the hand-carved Forma midcentury modern rug, down from £450 to £315, along with the 1970s-inspired Hendricks orange velvet three seater sofa (down from £1,700 to £1,120), the space age Tuba table lamp (down from £110 to £88) and the Aalto-inspired Giddy table and chairs set for kids, down from £95 to £76.
Lots more too. You can browse all of the Habitat Sale here.