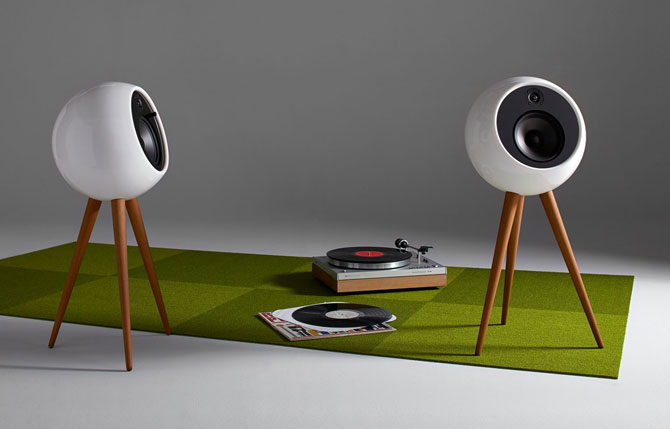 Before we look forward to 2018, we are looking back at the 20 most popular posts of 2017 on Retro To Go, In reverse order, naturally.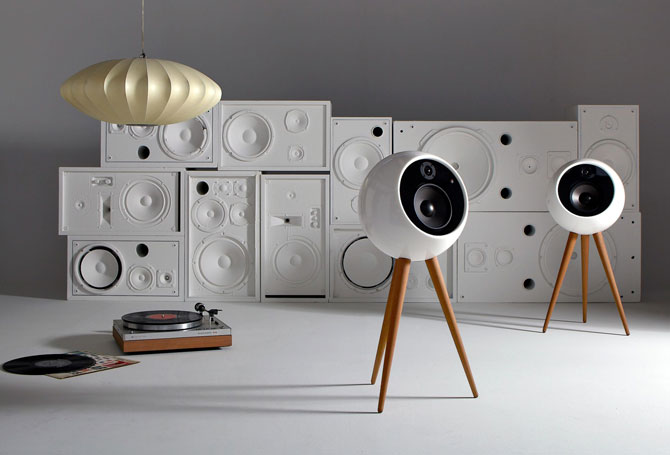 20. Retro audio: Moonraker wireless speaker system by Bossa
Midcentury audio anyone? You need the Moonraker wireless speaker system by Bossa.
You can use the system like traditional speakers, hooking up your kit with wires. But even better, the speakers can stream via Bluetooth, which is tidier and more convenient.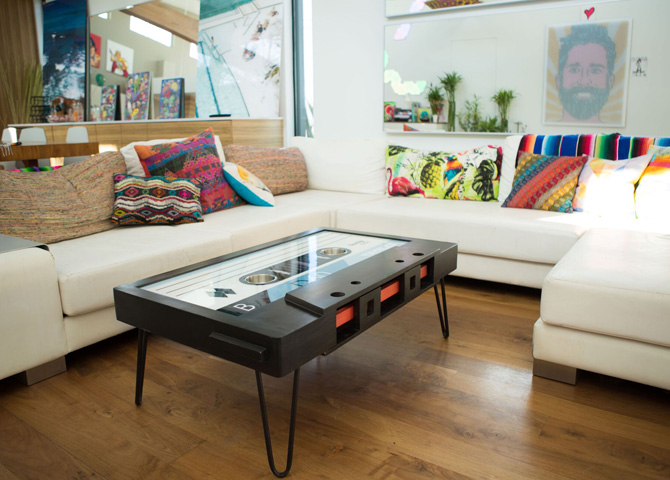 19. B-side by Taybles: The cassette tape coffee table gets affordable
We featured these the year before, but B-side by Taybles made the concept cheaper in 2017.
Same look, which is essentially an oversized cassette tape on steel legs. But a tweak of the design took the price down as low as $250. That seems pretty reasonable for a 'showstopper' like this.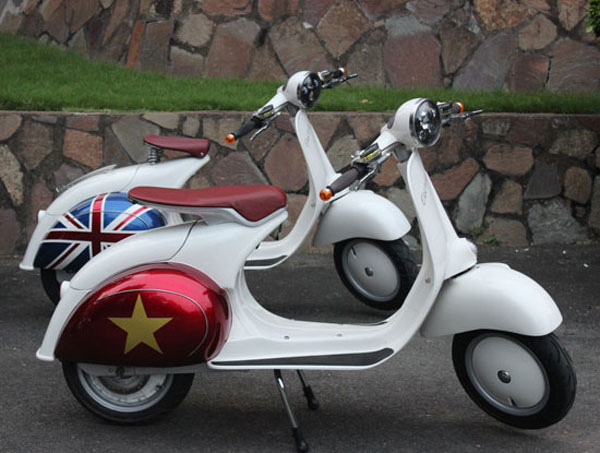 18. Retro wheels: Buzz 1 Vespa-inspired electric scooter
It could be straight out of swinging London, but this is actually a very modern concept.
This is an eco-friendly scooter with lithium-ion polymer batteries, able to hit up to 400km from a single charge. But it also has the vintage scooter look and that will be huge selling point when this hits the showrooms this year.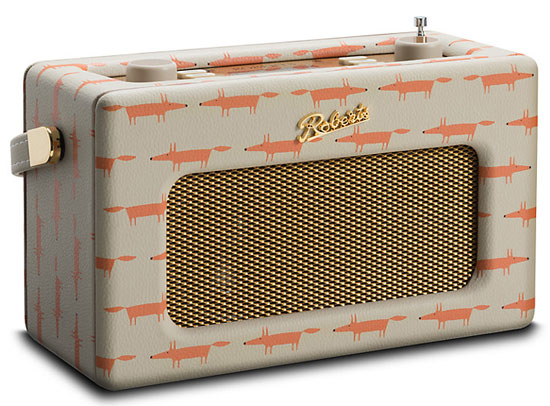 17. Retro audio: Limited edition Roberts x Scion Revival RD70 DAB radios
Scion designs were very popular this year, with two hitting the top 20. This one is the first entry.
It probably helps that the design was on another hugely popular design- the classic Roberts radio – but the two retro coverings from Scion at John Lewis were definitely the cherries on top.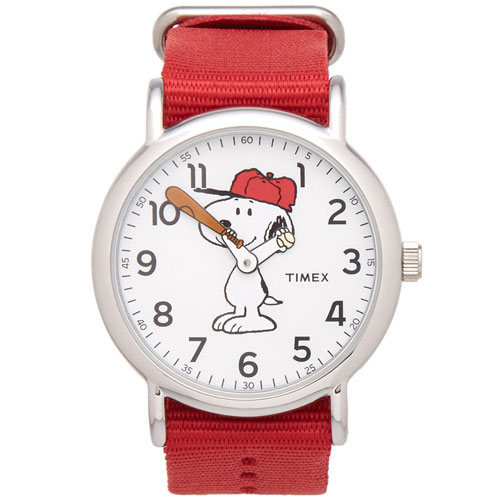 16. Timex x Peanuts Weekender watches
Peanuts? Always popular. And once again, teaming up with a classic helps too.
A Timex Weekender is a retro classic and always popular. But it reached new heights when it teamed up with the Peanuts gang. Four designs and we wanted all of them.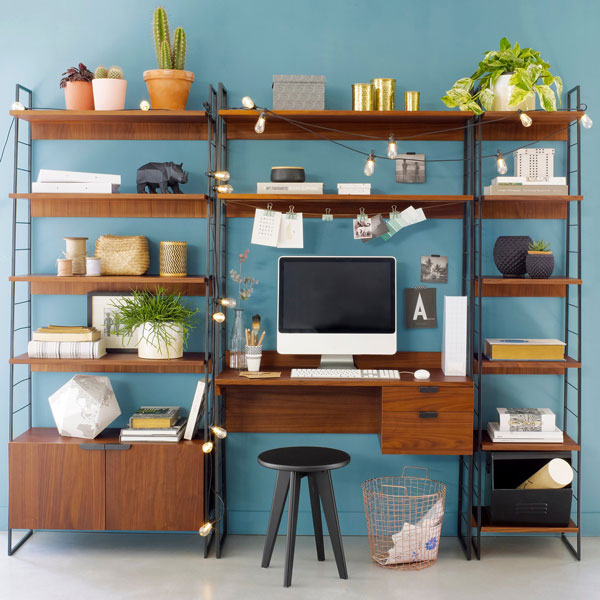 15. Watford midcentury-style shelving system at La Redoute
When it came to furniture, Maisons Du Monde and La Redoute were perhaps the two most popular, with the latter being the only one to make the cut here.
The design is question is something of a midcentury classic, as it's not a million miles from the classic String shelving and as it's now in the sale, quite well priced too.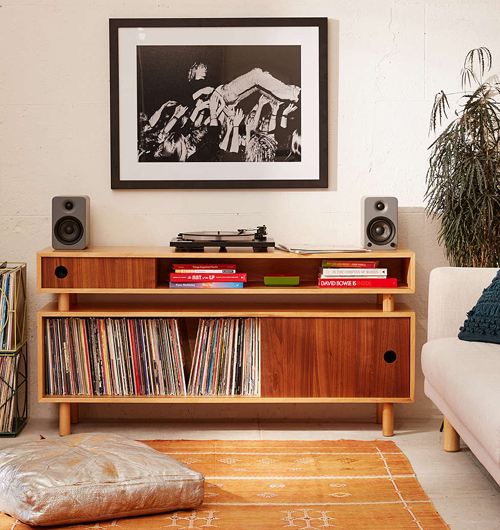 14. Hamilton retro-style media console at Urban Outfitters
Urban Outfitters occasionally throws out some interesting design, with this media console being one of them.
A midcentury-inspired storage unit with plenty of space for your vinyl, as well as extra storage both on top and within. Plenty of space for a deck on top too.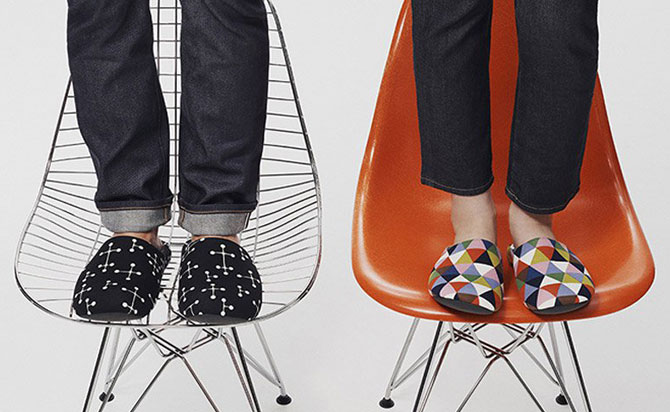 13. Uniqlo introduces a limited edition Charles and Ray Eames collection
Uniqlo meets Eames meets affordability? That's a winning formula.
Sadly, most of the range has gone now, but if you were lucky enough to pick up everything from slippers to shawls, you got MCM classics for very little money. Well, compared to the usual official releases.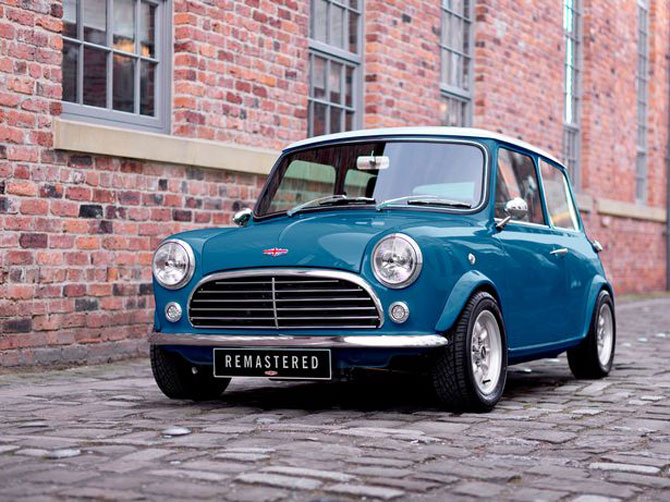 12. An icon returns: The Classic Mini by David Brown Automotive
The Mini is back. Well, sort of.
The original Mini looks to be back and in some ways it is. But this is a limited edition car that mixes a vintage look with modern-era technology. Each of the 100 is handmade and none of them come cheap.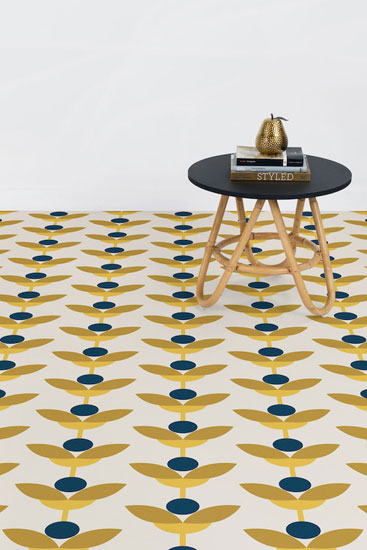 11. Retro flooring range by Atrafloor
Flooring got cool with this collection from Atrafloor.
Various designs are available, each one perfect for adding a 'wow' factor to a retro home and all durable and easy to install. We're pondering one design for our kitchen.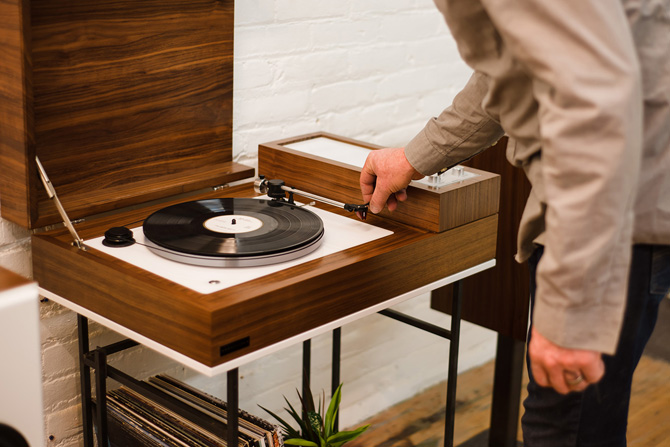 10. Wrensilva Loft retro-style record player and audio system
Record players continue to be hugely popular as the vinyl revival continues apace.
This one could be out of the 1970s, but is actually a very modern player with built-in amplifier and even Sonos functionality. Plenty of connectors and a lovely wooden cabinet too. But as each is handmade, it doesn't come cheap.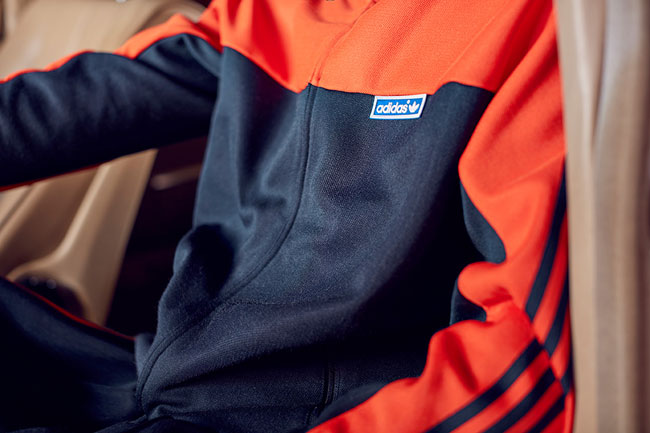 9. 1970s Adidas OG tracksuit: Limited edition made in Japan reissue
Adidas is always a popular label, but this combo was way ahead of any trainer reissues in 2017.
It is also a reissue, part of a celebration of classic tracksuits from Adidas and made in Japan with all the original details. Still available I think.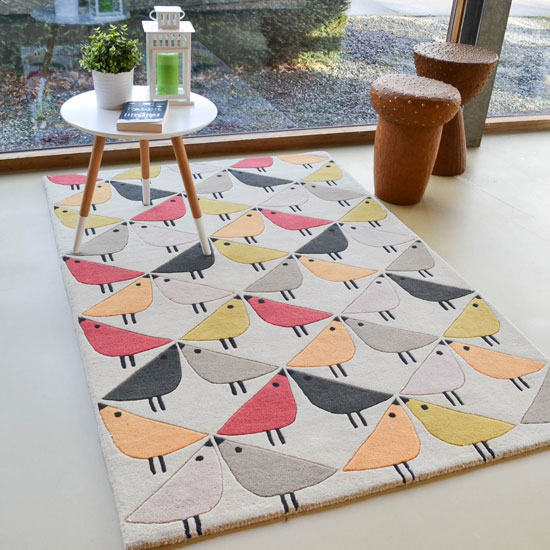 8. Retro-style Scion Lintu Rugs
Yes, it's those clever people from Scion again, this time tempting us with their rugs.
That retro birds design is available in three colour options, each hand tufted and guaranteed to add both colour and retro style to a room. Love these.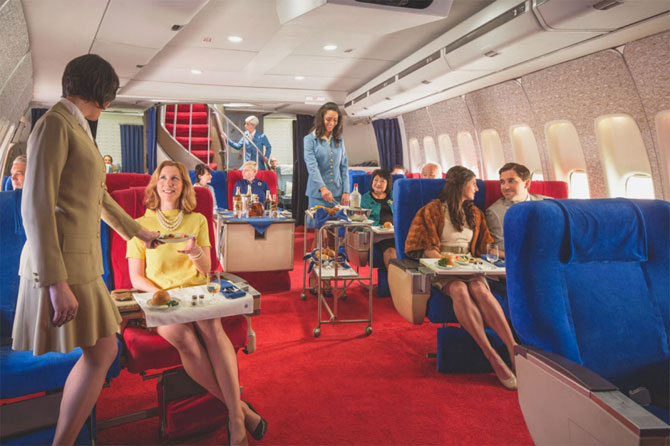 7. The Pan Am Experience – high-end retro dining on a 1970s 747 plane
An experience rather than an object at number seven.
Essentially it is a recreation of a premium dining experience on a reconstructed 1970s-era 747. A four and a half hour, six-course meal, complete with caviar and drinks and all served by air hostesses in vintage Pan Am gear. Between courses, you are free to browse the assortment of vintage magazines on offer or puff on the fake cigarettes that will fill the air with smoke. Bizarre and wonderful.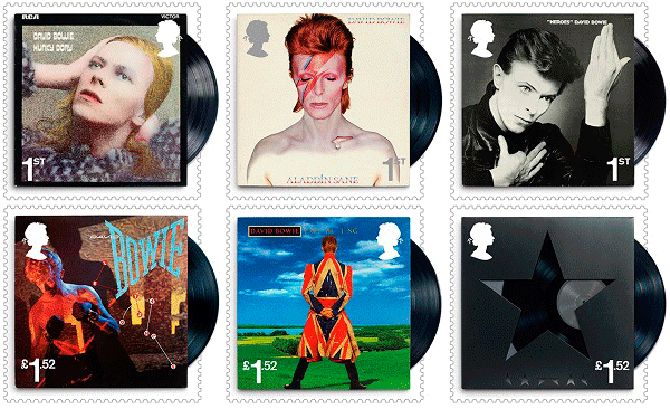 6. Royal Mail unveils David Bowie stamps plus limited edition souvenirs and gifts
We are huge Bowie fans (you might have noticed), so we were obviously keen on these stamps. So were many of you.
Stamps, gifts and souvenirs, all based around the cover art of classic Bowie albums. We were all over these and got a little excited every time someone sent us a letter featuring one.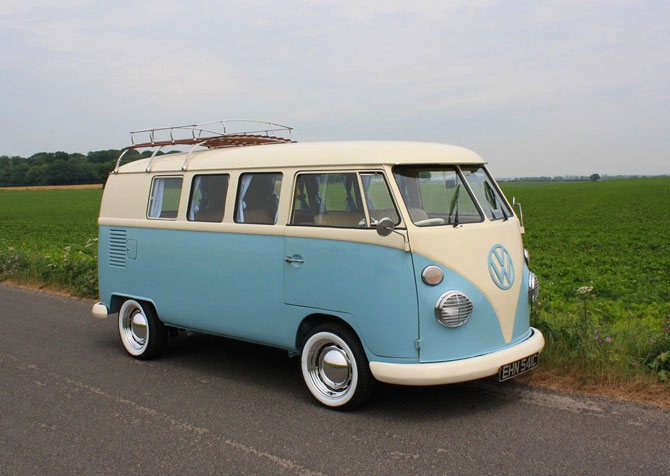 5. Fully restored 1965 VW Split Screen Camper Van on eBay
The real thing. That will make sense when you read further down the list.
It's a wonderful example of a desirable classic, with pretty much everything updated and restored, with as bespoke interior fitted inside. If you want a VW van, this really is the dream.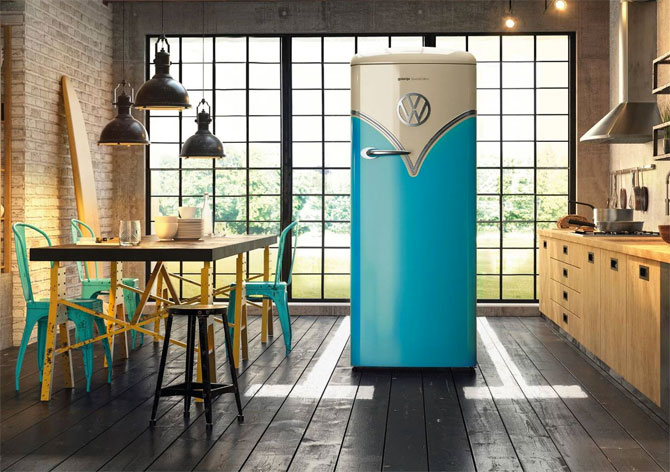 4. Gorenje introduces the special edition VW Camper Van fridge
The above comment all makes sense now.
If you can't afford the original van, then you might want to invest in the (cheaper) fridge It's such a strong design and a wonderful centrepiece for any kitchen. Practical too. After all, this is a fridge under that VW coating.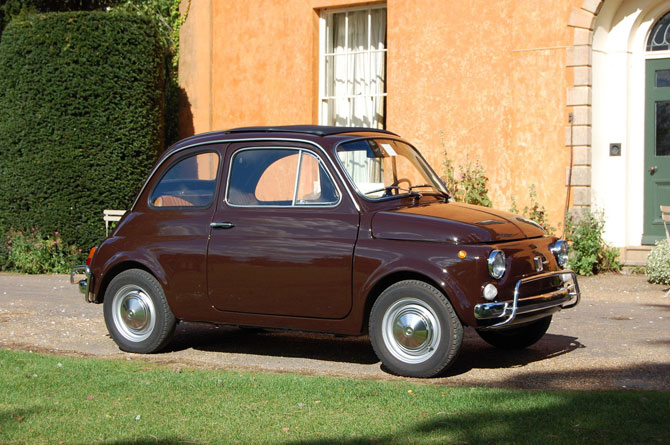 3. 1970 Fiat 500L in Cioccolato on eBay
We featured a lot of vintage Fiats this year, with the one here being most popular.
Why? Well, I think that was down to rarity. This is just one of 50 cars finished in this colour during a production run of just one year. It has been restored, but without taking away the original look and feel. That's what buyers are generally looking for.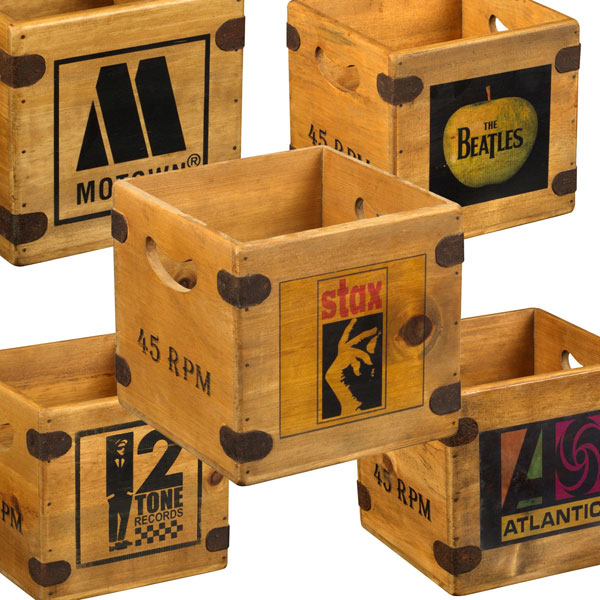 2. Vintage-style wooden record crates on eBay
These were incredibly popular and once again, it's down to the popularity of vinyl.
Take your pick between 7-inch and 12-inch crates, each with a choice of various classic record labels on the front. Great for interior design, excellent for record storage too.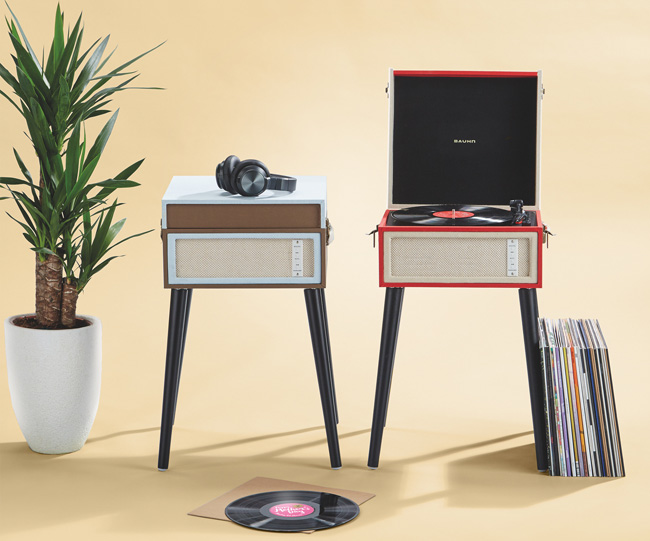 1. Budget audio: Bauhn Dansette-style record player with legs at Aldi
Top of the pile, because we all love a bargain.
That's what you get here. A vintage-style record player inspired by the classic 1960s Dansette, with the bonus of Bluetooth streaming as well as record playback. Not bad for under £60.