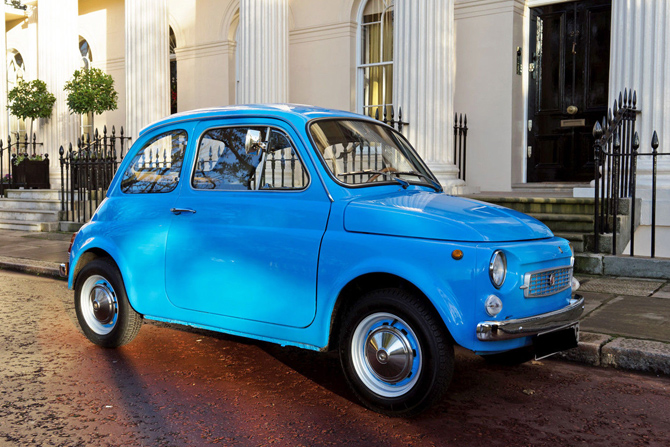 It looks a little different to your average 500, which is down to this being a 1969 Fiat 500F My Car Edition. It's also for sale via eBay right now too.
First off, let's explain the concept, which should add a bit of clarity.
This is essentially a Fiat 500 from the late 1960s, but one that was the work of Piedmontese 'coachbuilder' Francis Lombardi. It was known as the My Car edition and was produced between 1968 and 1971, alongside the Abarth sports version. A few thousand were made, with around 400 said to be still around, with this being one of them. So rarity value assured.
This 'deluxe edition' has unique equipment and a different dashboard, which includes a round instrument panel. There's also a wooden racing steering wheel, a more luxurious interior, a distinctive chromed front grille, unique 'signature' badges, extra chrome parts and a 'more sporty' roof. The engine is an upgraded 594cc, which was used in the Fiat 126 to provide more speed and power.
If you want more, check out the images both here and on the listing.
In terms of this model, the car has has a service every year from a specialist Fiat 500 workshop and was recently MOT'd (October) with zero advisories. The clutch has recently been replaced and the gearbox also reconditioned at that time.
If you like the idea of driving off in this one, the car is available on eBay for £9,950.
Find out more at the eBay website