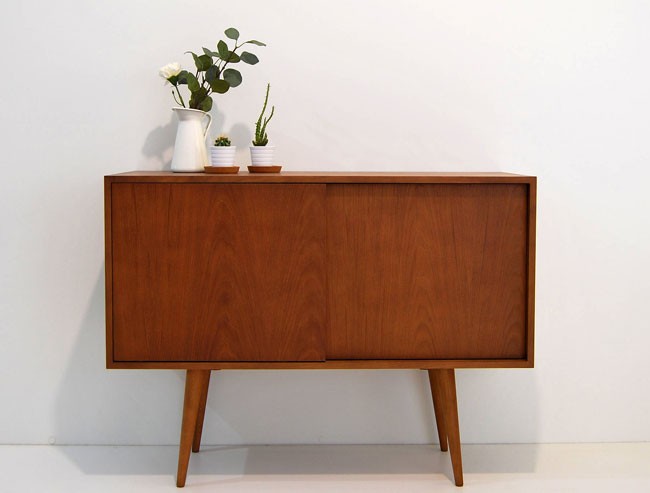 To be fair, this is actually more versatile than the title suggests, but we are going for the midcentury modern sideboard by Moutinho Store as the lead for this one.
I say versatile because this compact sideboard could have all sorts of purposes outside of just a place for your bits and pieces. Of course, that is a key selling point for this piece, but it could also be used as a media unit, possibly music storage or for hosting a TV. I would say a bar too, but the shelves don't look like they would give the room for hosting a lot of bottles. At least, not as far as I can see. Probably not one for your LPs either, although Moutinho does units for vinyl if that's what you want.
Regardless of its use, this is a good size and with a simple design, one that should fit into most homes and spaces. Indeed, that simple design is a key part of its charm. Understated is probably the word you would use. I would anyway.
The sideboard has a dark oak finish with lovely tapered legs and each one is handmade to order, so unique to you. Which is always nice.
£306.64 is the price if you want to get one made for you in the near future.
Find out more at the Etsy website