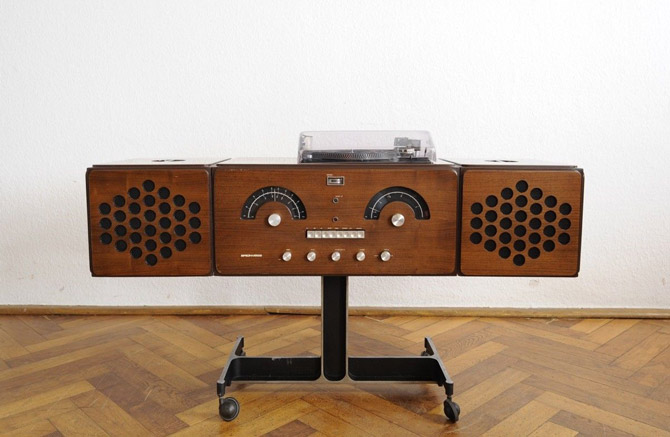 Note all articles are independently researched and written by myself. However, if you buy via one of the links it may be an affiliate and I may earn a small commission.
Yes, I featured the reissue recently, but this 1960s Brionvega Radiofonografo record player on eBay has rate value on its side.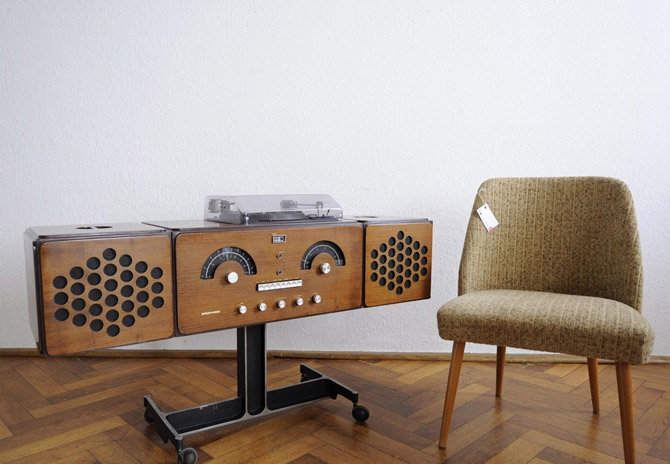 Known better there days as David Bowie's record player after the Thin White Duke's model sold at auction at Sotheby's for £257,000, this is actually a 1960s modernist icon, the work of Piergiacomo and Achille Castiglioni from as far back as 1965.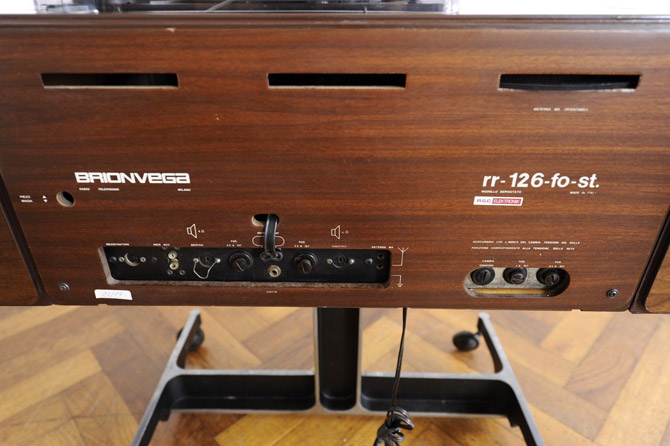 As I said at the start of this piece, this amazing record player has been reissued as a limited edition https://www.retrotogo.com/2018/07/1960s-brionvega-radiofonografo-record-player-reissued.html in both a white finish and an orange finish and to be honest, I would point you in the direction of that player if you are considering buying one.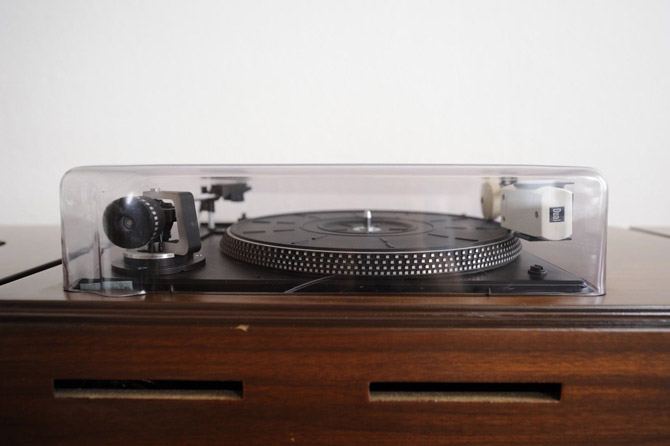 But before you do, please have a look at this one. Yes, the reissues are limited editions, but you rarely see a wood version of this player up for sale. Most are in the white/cream finish, especially the second hand models.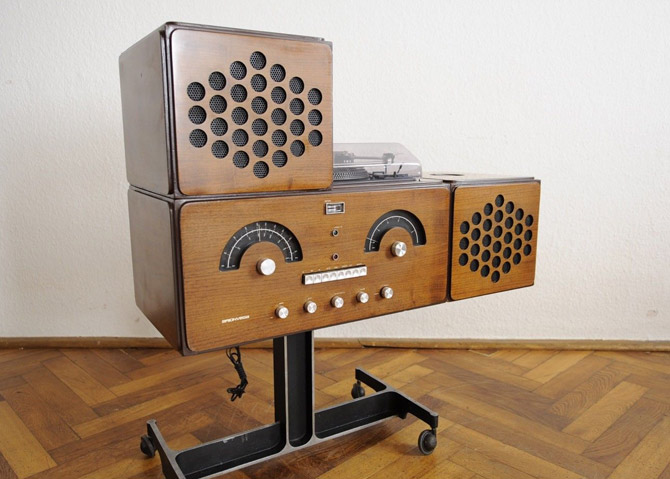 This one is vintage, but has been fully serviced and features a belt drive Dual 1237 half automatic turntable / record player and a radio receiver. Of course, the calling card of this design is the speaker set-up, with the option to use on the side or fold them up on the top when not in use tho make everything compact. A wheeled trolley too, which means easy movement.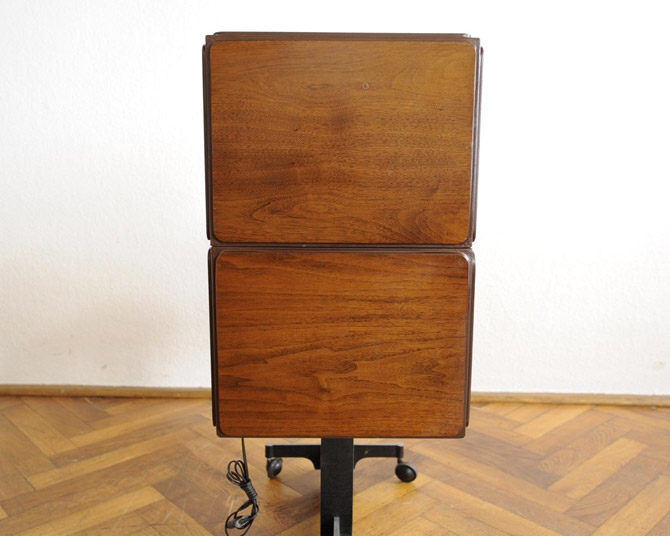 The body is laminated wood and according to the seller, there are 'no rips or cracks' although there are some paint spots on the rear – not that you will see them. It is also sold with the 'complete vintage papers and manuals' as well.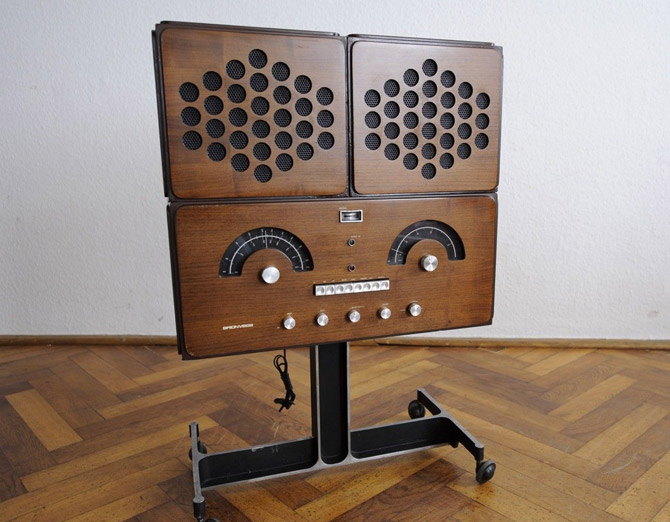 Downsides? Two significant ones. Firstly, check the power supply as this one is out if Germany, so you will have to make sure it works where you are. Secondly, the price.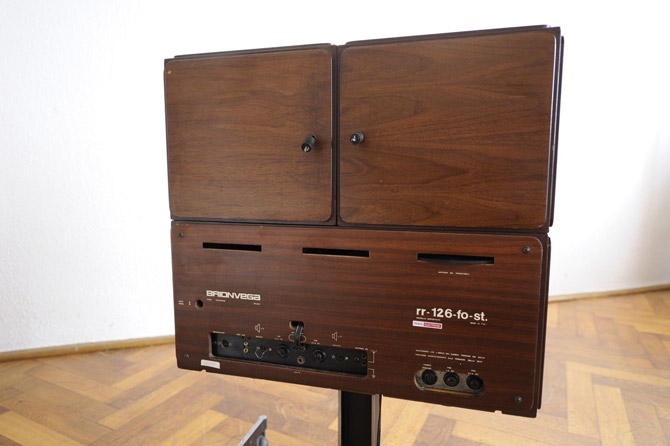 The reissue isn't cheap, so an original in excellent condition is unlikely to be be a bargain, especially in an unusual finish. If you want this, the 'Buy It Now' price is £7,899. Or you can make a cheaper offer.