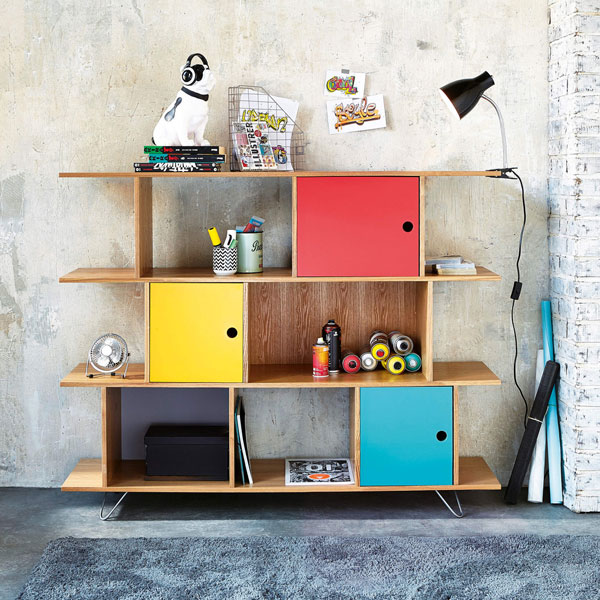 Sometimes you just need a bit more colour in your life or your living room. If that's the case for you, check out the Happy bookcase at Maisons Du Monde.
The colour is the selling point here. Yes, you can get a plain wood finish and if that's what you want and it is rather nice. But it isn't as strong as the coloured version of this storage unit.
So colour is a strongpoint, but not the only one. Just as appealing is all of that lovely storage. Shelving of course, but behind those coloured doors is some cupboard storage too. All of which makes quite a capacity overall. it stands at 115cm high and 145cm wide, which should give you the idea of the space you get to fill over the four surfaces (if you count the top surface – and you should, as it's great for display).
All of that is supported by those fashionable industrial-style metal legs, which are a lovely finishing touch.
Great for general living space, but we can also see this being quite eye-catching in a kids room too. I'll leave that decision to you. But before that, there's something else to consider – the price. It sells for £335.
Find out more at the Maisons Du Monde website