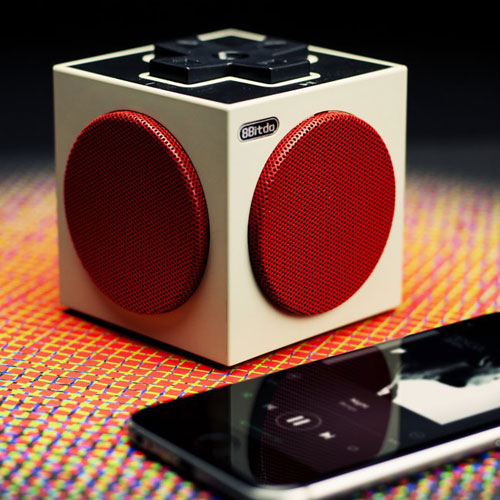 Fans of the classic 8-bit machine might well appreciate the NES Retro Bluetooth Speaker at Firebox.
It's a rather compact Bluetooth speaker inspired by the design of the original NES controller. So the speaker grilles are inspired by the A/B buttons and the top controls for the power, volume, and play/pause are based on the directional pad.
Of course, it's a speaker too, with a reflex bass system and a pair of 'high spec' 1.5W speakers. An internal rechargeable battery too, which lasts for up to 8 hours. The Bluetooth coverage is around 10 metres.
Want one? The price is £34.99.
Find out more at the Firebox website