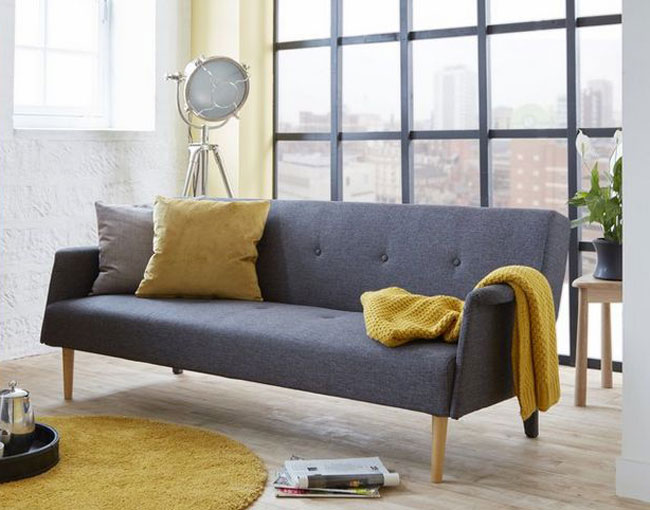 Sometimes sofa beds can be pretty ugly when not in use. That's certainly not the case with the Rhys sofa bed at DFS.
Yes, THAT DFS, which has a few decent retro-inspired designs in its range right now, the Rhys amongst them. When not in use, it has a laid back, midcentury-inspired look with those tapered legs and the buttoned details. Of course, it also has the practicality of being a sofa.
But when you need a bed, it is a bed, flipping down to accommodate that guest who has missedehis or her last bus or train. Or just needs a bed for a night or two.
£399 is the price.
Find out more at the DFS website