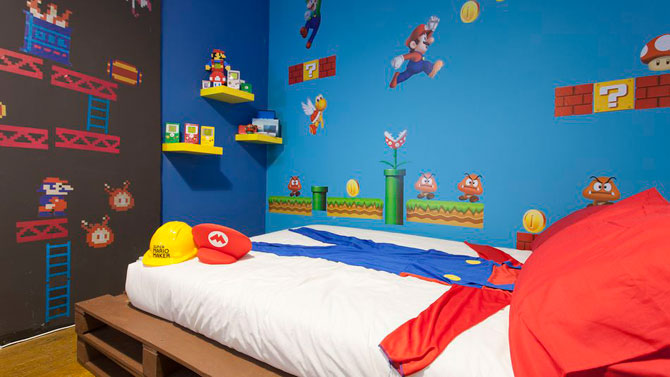 How does the idea of living in an old school console game grab you? It does? Then check out this Super Mario-inspired Airbnb apartment in Lisbon, Portugal.
it's a labour of love for sure, an apartment that offers everything a Mario fan could want. From the decoration to the Mario suit bedding, not to mention all the kit to spend every waking hour playing the games. That includes two Nintendo 3DS devices plus a Wii U with 20 games.
Check out the images of this place above and below, with the refit said to have cost owner (and game programmer) André Farinha around €10,000. It costs a lot less to stay here – just £30 per night.
Find out more at the Airbnb website
Images courtesy of Airbnb
Via Mashable