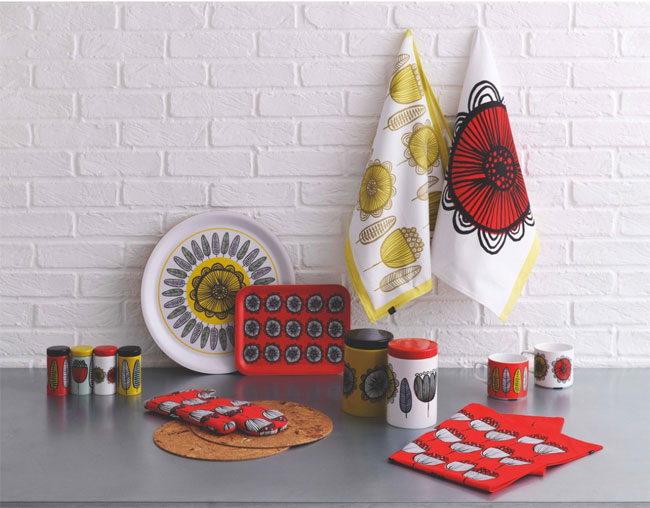 I think we might have briefly mentioned a couple of examples from this range in the past, but it's perhaps worth flagging up the full Freda homeware range at Habitat.
It's a very cool range that could easily pass for something vintage from the middle of the 20th century. In actual fact, the is a (relatively) new range of homewares and textiles with a retro vibe and patterns inspired by nature.
The full range includes storage jars, spice jars, trays, mugs, an oven glove and tea towel, all of which co-ordinate rather nicely without being identical.
As for pricer, not too expensive, with storage jars starting from £10 and other items from £5.
Find out more at the Habitat website