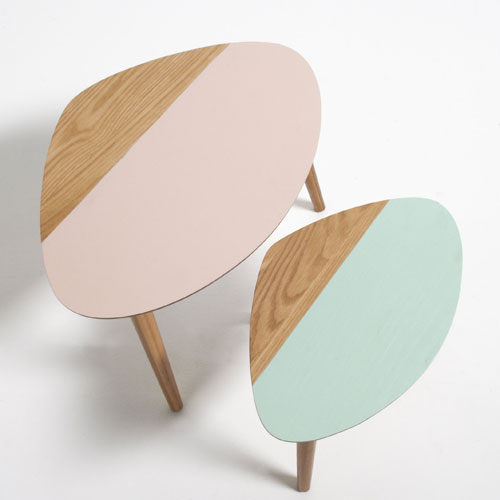 Two reasons to love this. First off, the frying of the Clairoy nest of two-tone tables at La Redoute. Secondly, the money off right now.
In terms of the money off, not just these tables. La Redoute is currently doing £20 off £60 purchases or £50 off £100+ purchases if you use the code HOME. So you can see why these are suddenly amazing value.
As we said, a great design too. Two tables, both with a midcentury slant and with this eye-catching, two-colour surfaces, the organic shape and tapered oak legs. Lovely.
The price is £119. But add in that discount and you should be looking at £69.
Find out more at the La Redoute website