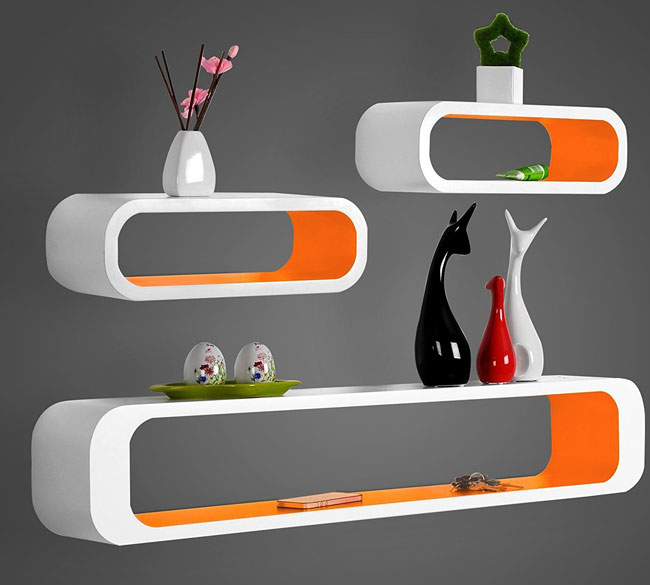 Note all articles are independently researched and written by myself. However, if you buy via one of the links it may be an affiliate and I may earn a small commission.
You can get other colours, but if you want the full effect, then you might want the space-age floating shelves by Delex in orange.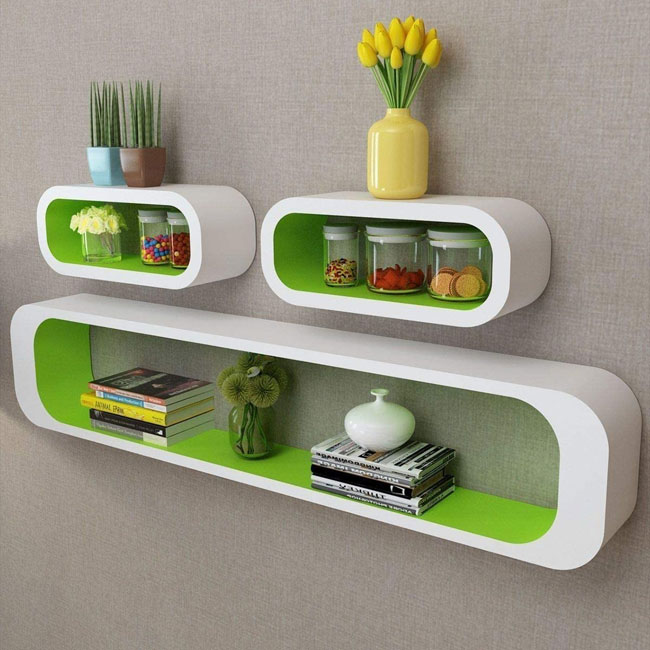 Why? Well, orange is just the colour you most associate with that era and that type of design. It just screams the early 1970s. I'm not writing off other colours as they will work well if you have a different colour scheme going on. In fact, some of the colours on offer elsewhere are unashamedly retro. But I just think the orange works best if you want to go for the full effect.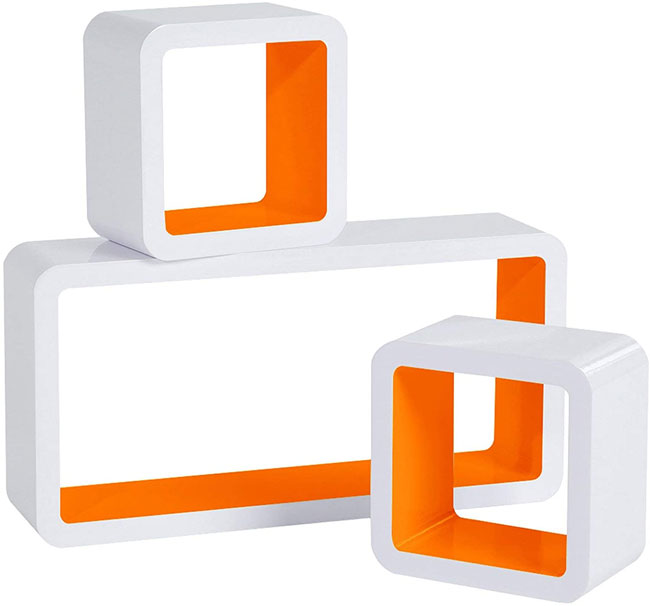 The design is consistent whatever colour or shapes you go for. That's right. The shape, as well as the colour option, can differ. Which might help you if the space you need to fill is small or if you want something a little quirkier. Like something circular pieces, for example.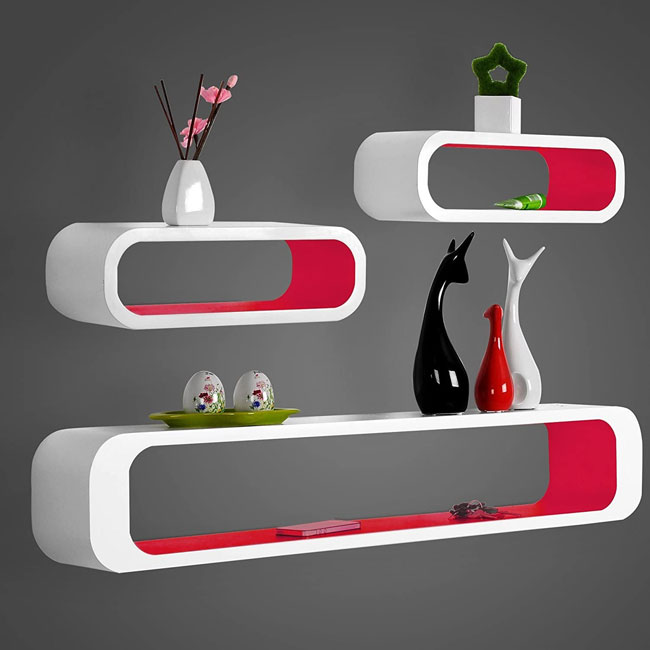 Whatever you go for, each shelf is made of MDF with a contrasting coloured lining against the white or black. Perfect for a 1970s vibe in your home and an addition that doesn't break the bank either.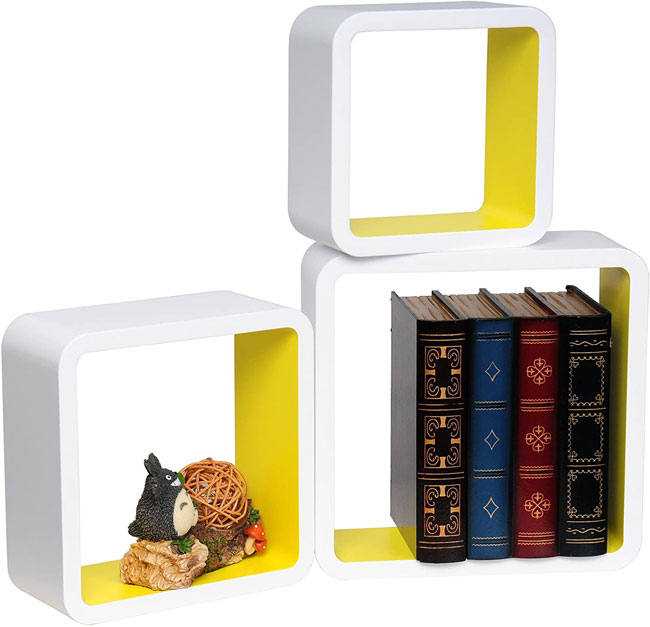 Obviously prices vary depending on the set you opt for, but as a rough guide you are looking at just under £40 for the set-up at the top of the page, with other configurations higher or lower, but not a million miles away from that price point. Also worth noting that the orange does go out of stock regular (for obvious reasons) but will come back in time. If I was picking a second-best, the white with contrasting green isn't far behind the orange for period accuracy.
Find out more at the Amazon website
Also, check out this Amazon page for other colour options.