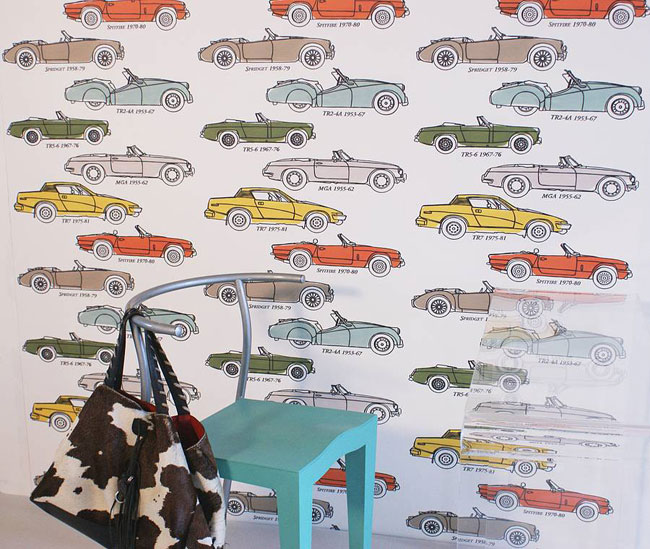 Note all articles are independently researched and written by myself. However, if you buy via one of the links it may be an affiliate and I may earn a small commission.
I have no idea where I would use this. But it doesn't stop me craving this British Classic Car wallpaper by Sharon Jane Studio for my home.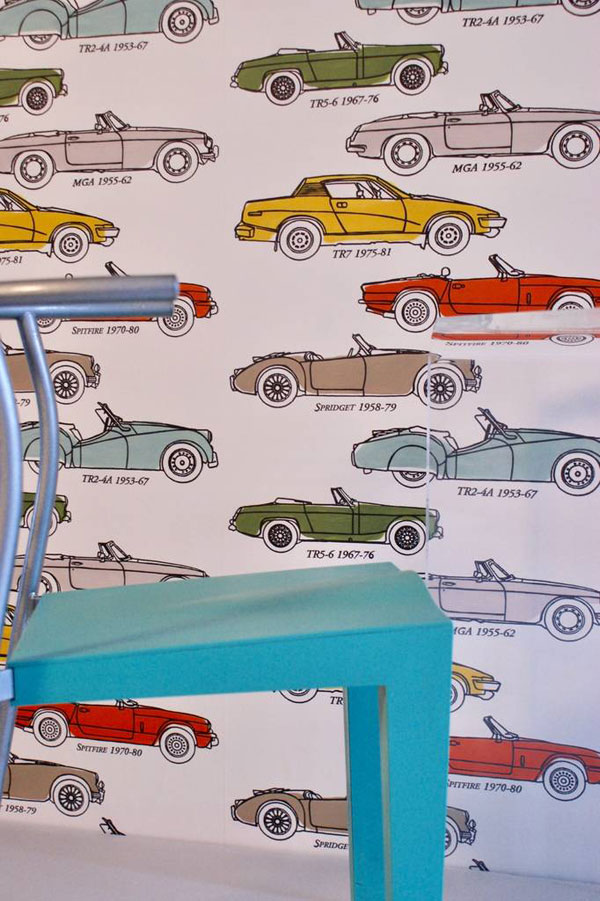 To be fair, there are a few other pieces from this designer that have caught my eye, so I might be due a revisit soon. But for now, I want to focus on this particular design that I love for various reasons.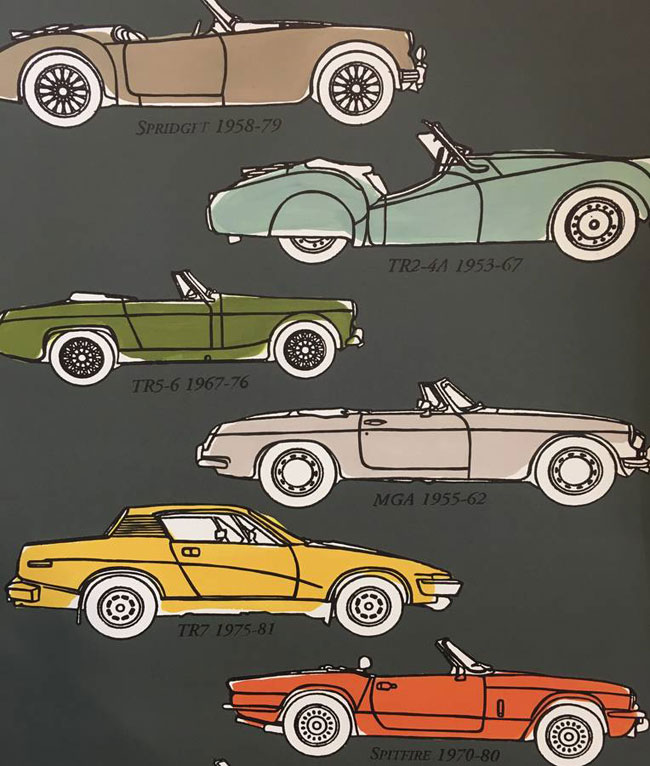 First off, it features a wide selection of lost classic cars of the now distant past. Cars that have left production, but cars that are still loved in varying degrees. Sprites, Midgets, TR2's, TR5's, TR7's – you get the idea. Vintage sports cars of a bygone era.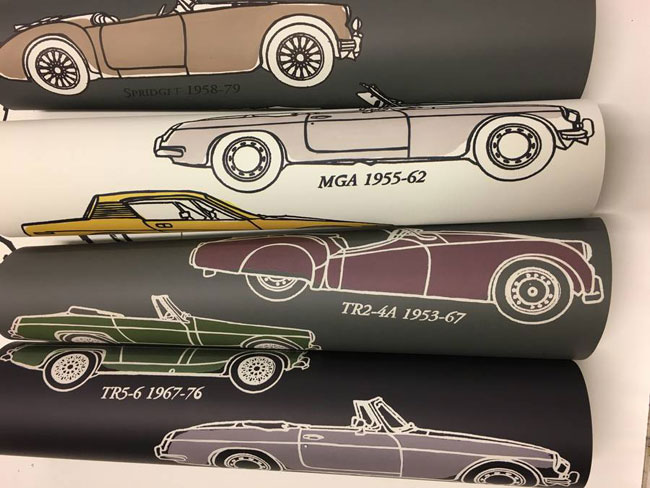 Not photos. These are illustrations and because of that, it only adds to the retro appeal of this wallpaper. As does the colouring, both of the cars and the background. Again, this is all about the retro appeal. A well-thought-out product.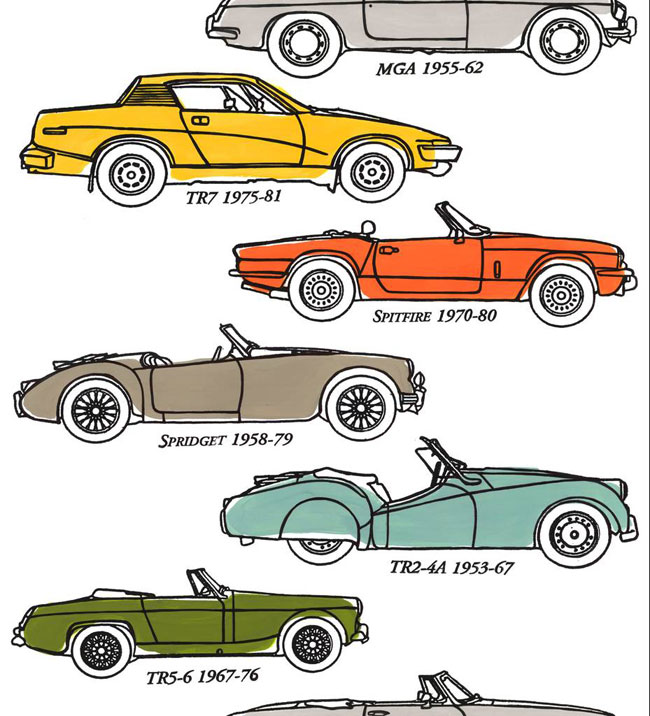 But I come back to my original point. Where would you put it? If you really love it, you could stick it in your living room, perhaps on a feature wall. But more likely, you'll force your love of vintage cars and vintage wallpaper on your child. This would look amazing in a kids room. Be great in a study too. Wherever it goes, it will have an impact and be a talking point, that's for sure.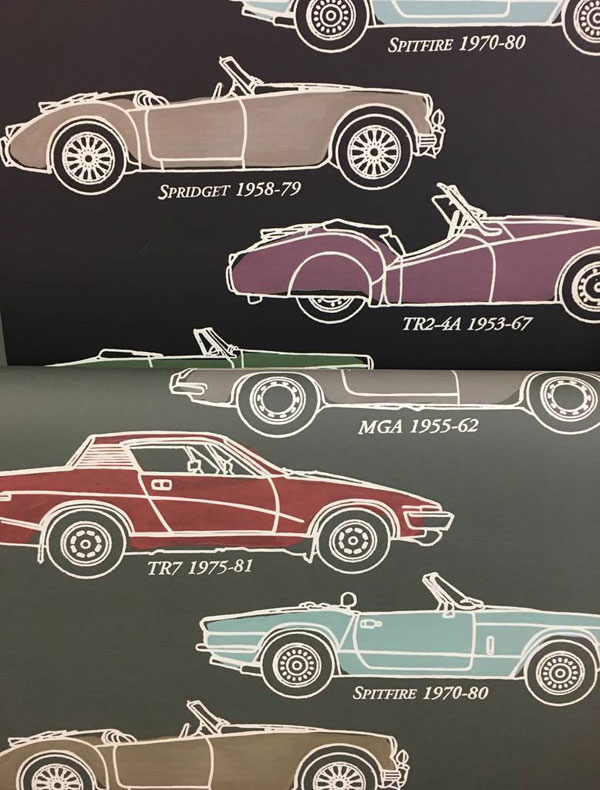 There are three colour options to consider for this, with the wallpaper produced in an eco-friendly way. Details of that on the listing. All Sharon Jane wallpapers come in a standard size of 52cm wide and in 10-metre length rolls. If you want a roll, it retails for £80.