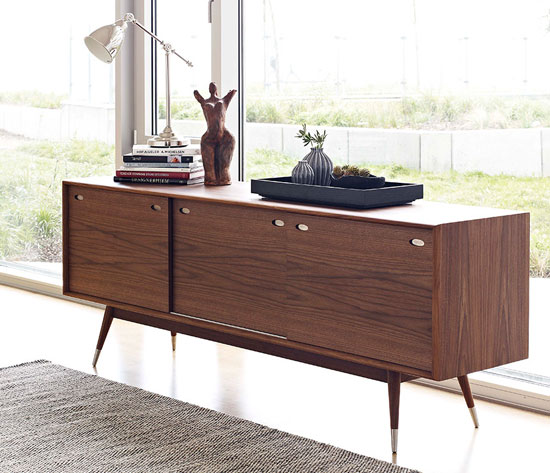 We have mentioned both the office range and the coffee tables from this maker, but the Danish Retro sideboards at Wharfside are certainly worthy of a mention too.
Very similar to those other pieces, with a 1960s / midcentury look about them, but at the same time being pieces that would look at home both in a contemporary or retro home. Various options available, in terms of the configuration, the size and the finishes for each piece.
That makes putting a price on them quite hard. We will say 'not cheap' though, with those prices starting from around £2,790.
Find out more at the Wharfside website