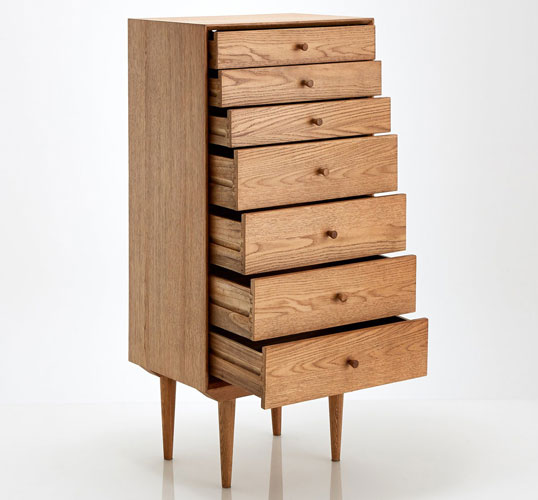 It is a very popular range, one that has now been enhanced by the arrival of the Quilda storage units at La Redoute.
The Quilda name already includes a sideboard, as well as a cabinet, coffee table and writing desk. Now you can match them up with some drawer options.
Take your pick from the seven-drawer unit, the four-drawer chest, the console table or a bedside table, all with the same midcentury look and all constructed from oak. It's pretty much your storage needs taken care of, regardless of the space.
Prices inevitably vary, but start at £180.
Find out more at the La Redoute website