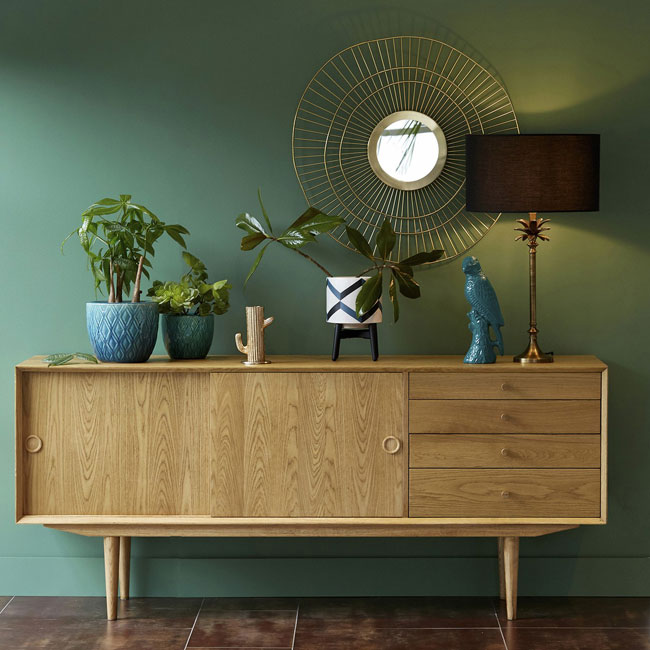 Note all articles are independently researched and written by myself. However, if you buy via one of the links it may be an affiliate and I may earn a small commission.
When it comes to filling a retro home, the Quilda midcentury modern furniture range at La Redoute has it all. Discounted right now too.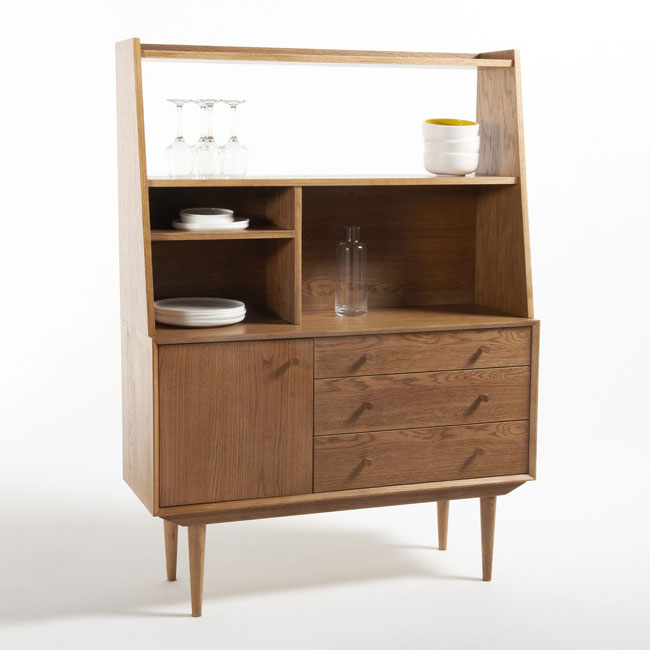 This has been the pick of the big street retro furniture ranges for some time, both in terms of style and depth. It increases pretty much every season. Although some designs tend to disappear for a while. I can only presume that's a stock issue as many do some back after a while. So if your favourite isn't listed right now, do check back as it probably will return at some point.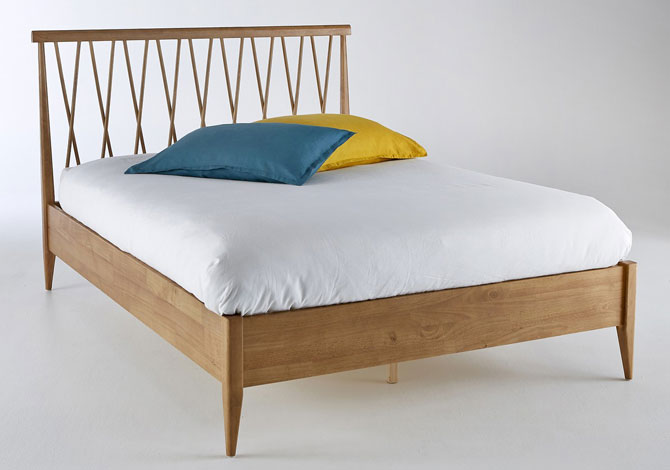 A big range doesn't always mean a great range. After all, quantity never beats quality. But the Quilda range has a strong, consistent look, one that is inspired by the mid-20th century and as, works as individual pieces or as combinations.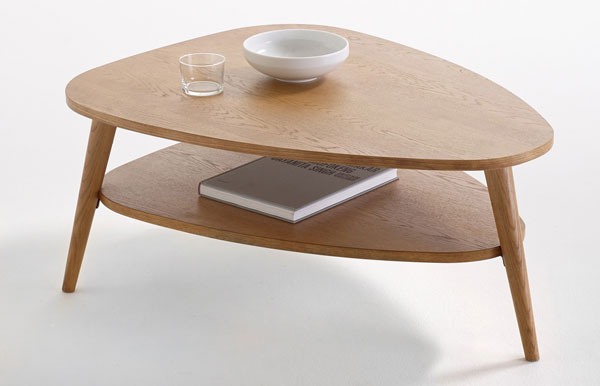 So if you are looking to fill a house that takes its cues from the 1950s and/or 1960s, this really is a range to check out, especially with La Redoute currently discounting – most of the range has considerably dropped in price due to a seasonal promotion.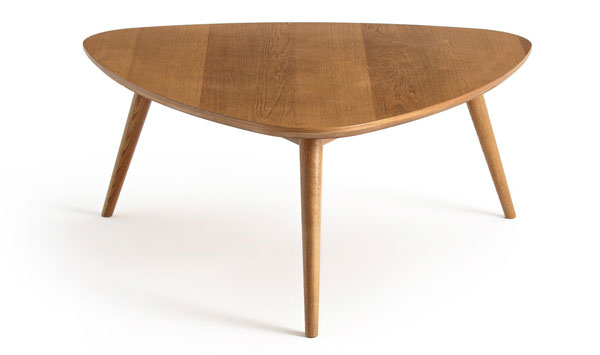 The common theme across the range tends to be the natural oak finish, as well as the signature midcentury modern touches, whether that's the tapered legs, the subtle curves or the handle detailing. Most, if not all the range, could pass for original pieces. I have a lot of vintage G-Plan in my home and this is very much in line with that. Yes, you could go for modern-day fitted furniture, but there's something very appealing about freestanding wood furnishings.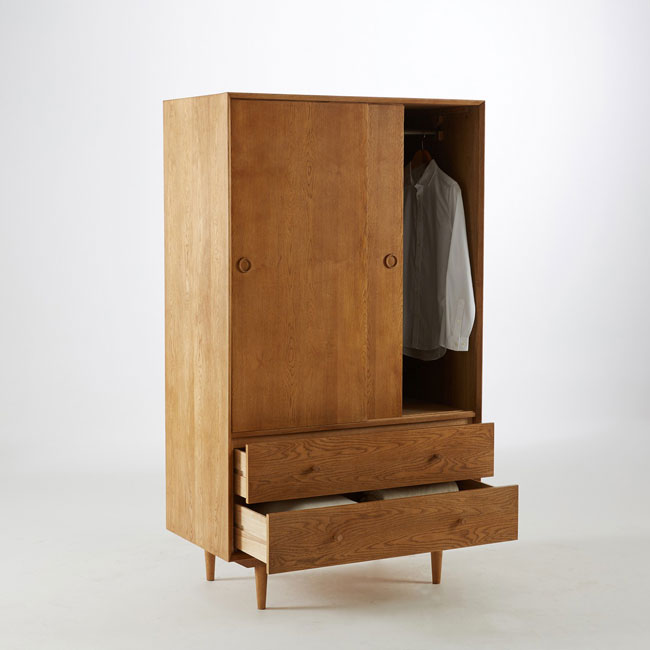 So yes, a wide range. Some collections of midcentury modern home furniture tend to focus on specific spaces. But the Quilda range reaches a little further. There aren't many rooms it doesn't have in its sights.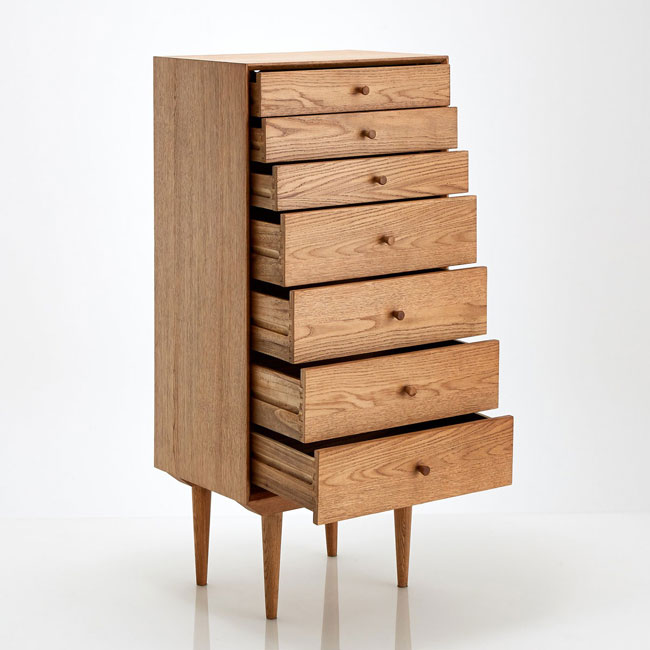 Yes, you get everything you are likely to need for a living room, but the range is also able to kit out your bedroom too, add a retro touch to your hallway and with a bathroom cabinet here, you can also add a midcentury touch to that space as well. If they did kitchen units, it would pretty much be a full house (but sadly, they don't. At least, not yet).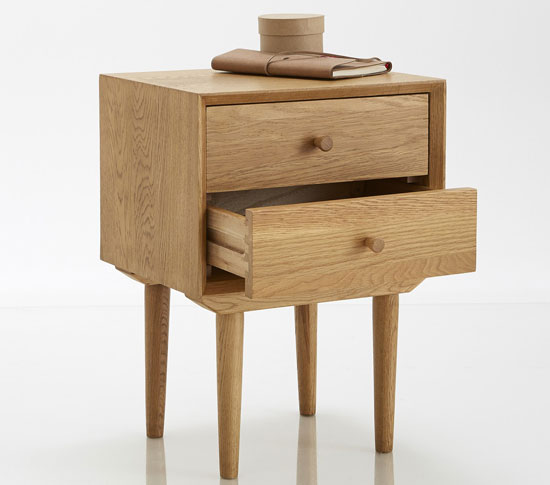 So you are looking at classics like the sideboards and the coffee tables for example, as well as a wall desk, a plate rack/dresser, a dining table, console table, two sizes of TV storage unit, a vanity unit, a bathroom cabinet, different styles of bed, a large wardrobe, an equally substantial set of drawers and bedside tables, both freestanding and wall-mounted.
More recent additions include two styles of desk, a bench, a side table and a dining table. And VERY recent additions now mean you can get vinyl storage, racks for your walls, entryway storage, a mini side table and even a drinks cabinet to name just a few.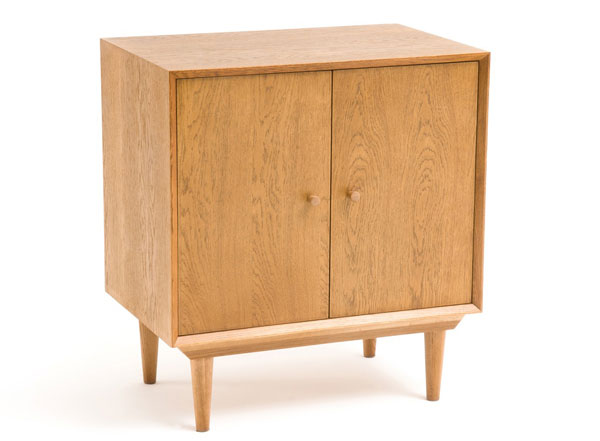 The images here hopefully get across the look of the designs and give you an idea of just how they could fit into your retro space. I think most are pretty adaptable, whether you have a period house or not. As I said, wood just looks good.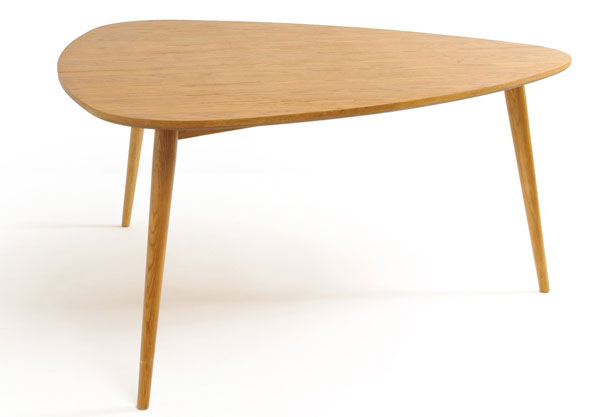 As for price, La Redoute is discounting right now, with around 30 per cent or more off most pieces here. So a good time to consider some new furniture.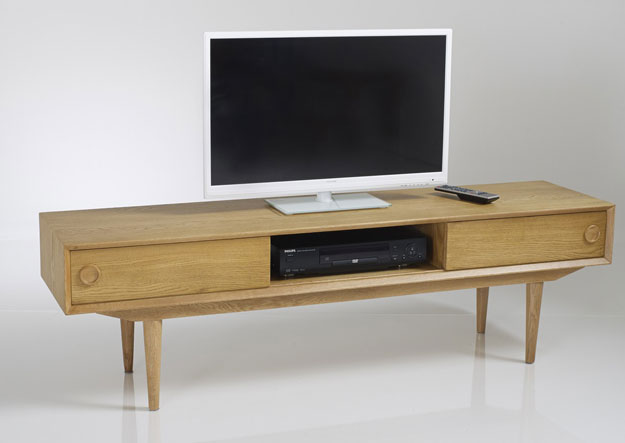 Even before the discount, this is a fairly affordable range. Not budget, but certainly not as heavy on the bank balance as some ranges I have seen.
You can get a bedside table for just £99, the larger coffee tables from around £185, a vintage sideboard for £699, the vibe cabinet for £299 and a bed for £725. Oh yes, take 30 per cent right now off all of those price tags. That's a lot less than the ticket price.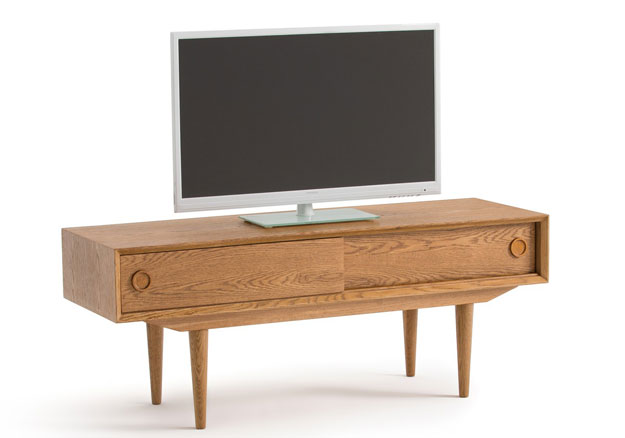 If you get a bit of time, do have a full browse of the range for yourself (and to see the individual prices). Of course, you could buy vintage, but it would probably cost you more and to be honest, most visitors might not know the difference. When new is as good as this, why bother?
Quilda midcentury modern furniture range at the La Redoute website