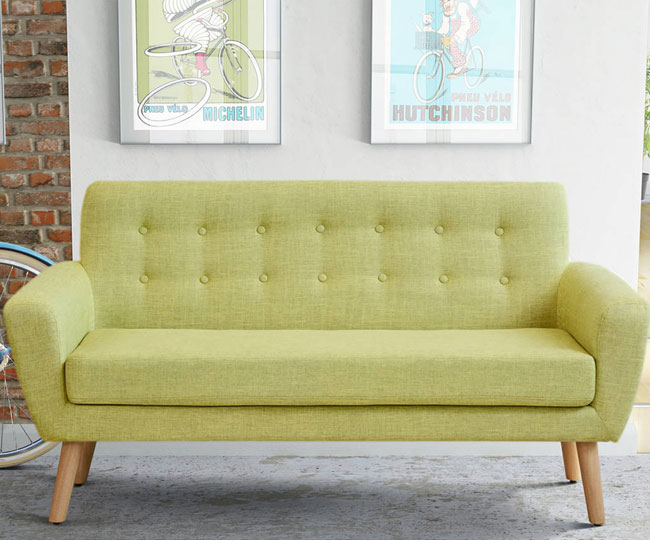 Plenty of colour options for the Mid Century Two Seater Sofa by I Love Retro.
It's a classic midcentury modern design, a minimalist design with just enough detail to stand out. That includes the buttoned back, the gentle curves and of course, the wooden tapered legs, which are made of solid oak.
The colours are Orange, Green, Mustard Yellow and Smoke, with each retailing for £749.
Find out more at the Not On The High Street website