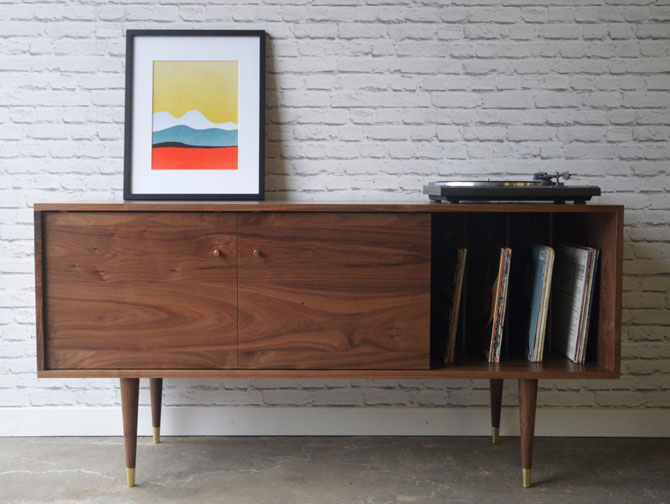 This is just stunning in terms of construction and functionality. We definitely need this sideboard with record storage by Stor New York in our house.
This is a handmade item (so you can individuality to the list of positives too), one that's made of solid walnut in a style that's right out of the mid-20th century era. A good size, lovely brass-tipped, tapered legs and cupboard storage behind those doors. Oh yes, room for your vinyl too – but make sure you tick the option for the vinyl storage area when you order.
The makers do ship worldwide and if you want this sideboard to add some class to your living room, you are looking at £1,500.
Find out more at the Etsy website