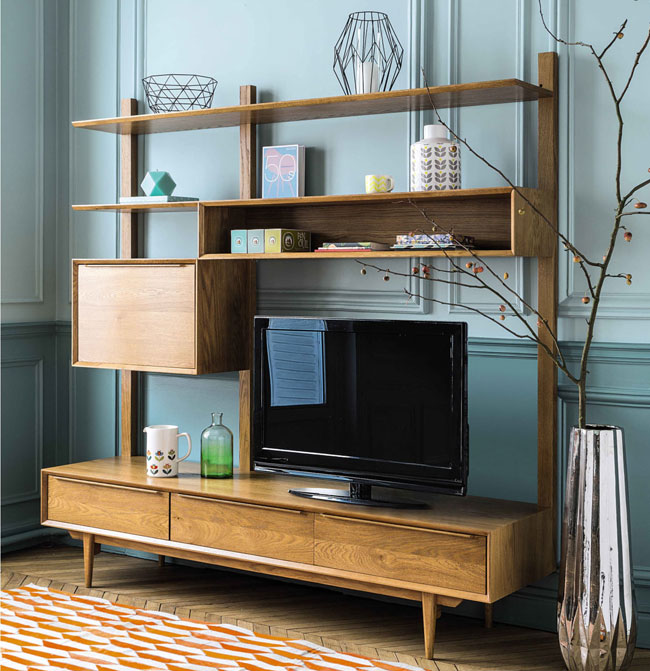 For an authentic 1950s and/or 1960s look, do check out the Portobello midcentury modern furniture at Maisons Du Monde.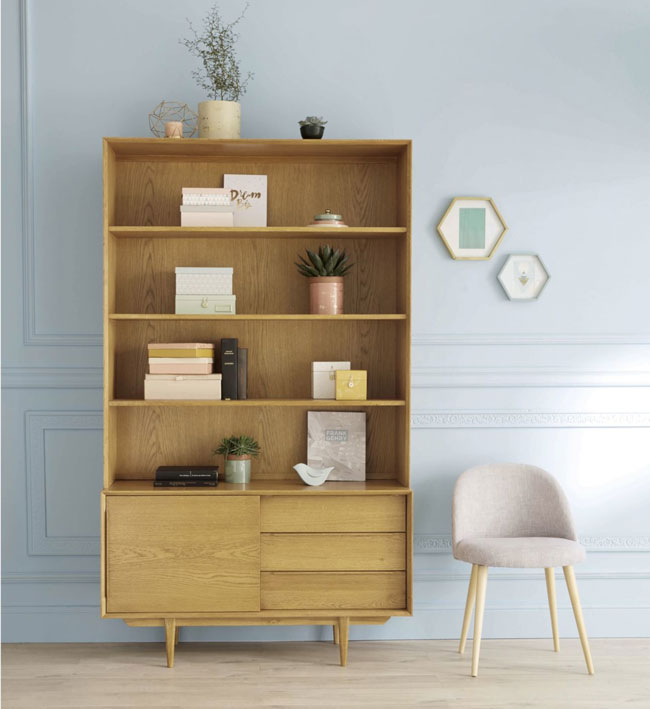 You really can kit out the entire home too as this is a range with real depth. Not just a sideboard and a TV unit, this range stretches from the living room to the bedroom, throwing in a couple of decorative objects too.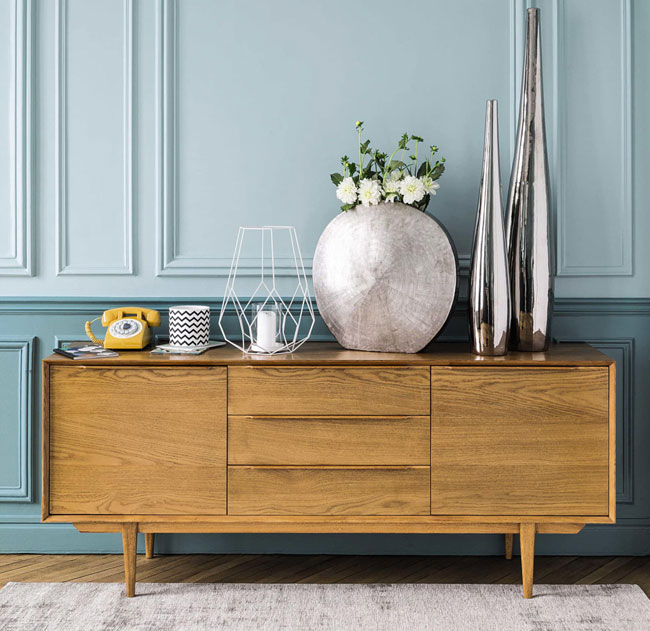 And as I said at the start, you are talking a seriously authentic look as well. Not over-styled (which is the issue with many midcentury modern ranges), this one keeps it simple and offering plenty of function and just enough form. Many of the pieces here could pass for vintage, which is perhaps the highest compliment I can pay it.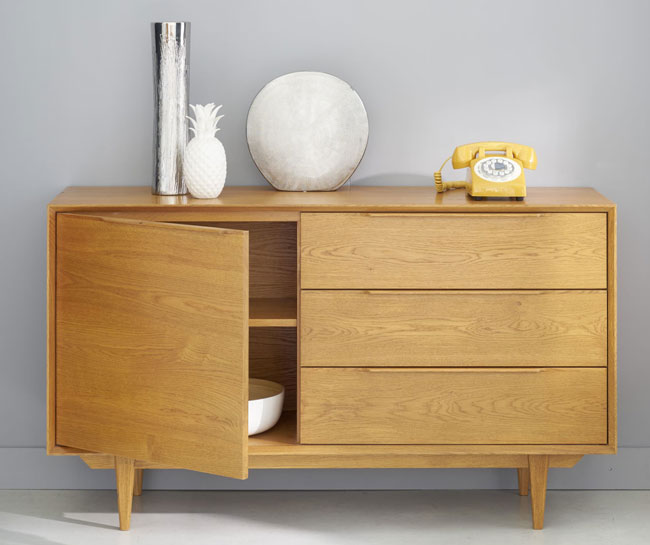 The pieces would work individually, but the big selling point here is that so many work together to kit out a room. Of course, a living room and dining room is more this catered for. But the Portobello collection also sorts out your home office with a vintage look too as well as a bedroom. And right down to the bed itself.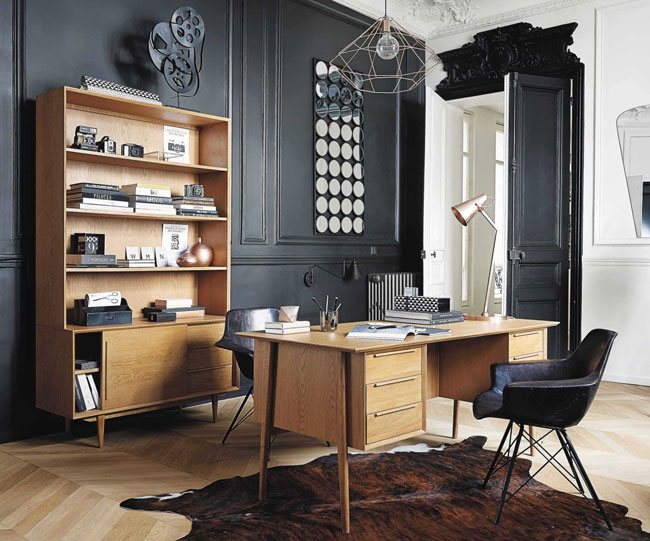 Hopefully, the images here give you an idea of what is available, but just to confirm what is in the range and for how much, I'll give you a rundown.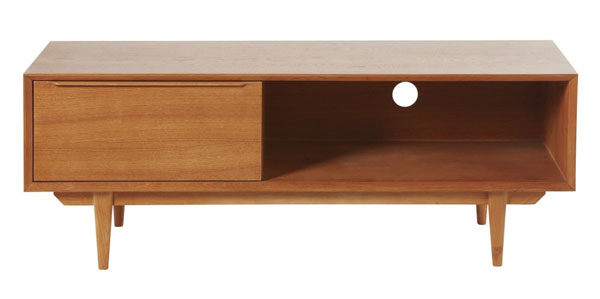 Working down the page, the solid oak vintage TV shelf unit (potentially a book or display case too) is £811, the solid oak bookcase is £843.50, the long sideboard is £865, the Scandinavian-style sideboard is £648.50, the solid oak vintage desk is £713.50, the two TV units are £324 and £432 respectively, two different sizes of extendible dining table are available from £540.50 and a solid oak coffee table is £324. Also, just landed is the two-door shoe organiser, retailing for £486.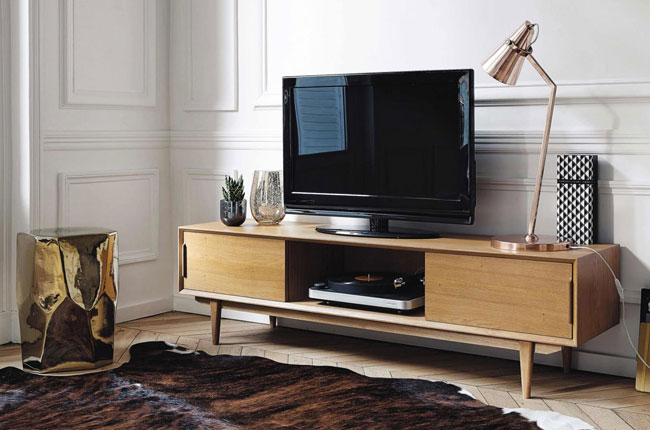 For the bedroom, you can get three sizes of the vintage-style bed, which are priced from £508, a substantial wardrobe is £1,082, the chest of drawers is £757 and a bedside table is £162.50. Also recently added to the range is that wonderful vintage-style dressing table, selling for £356.50.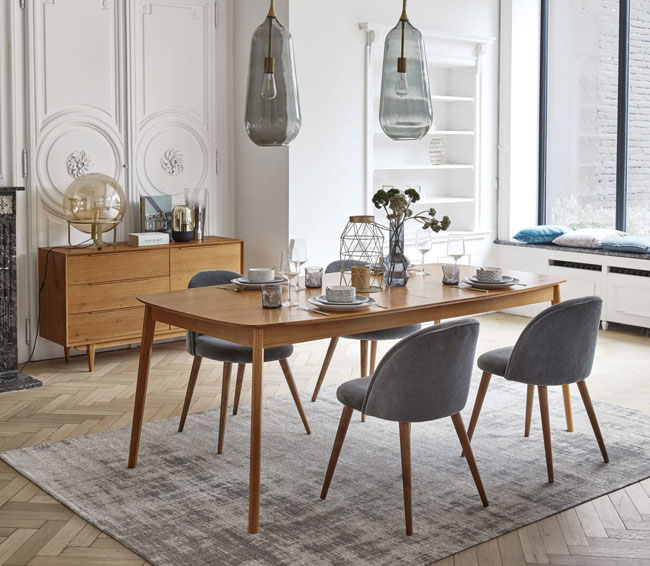 Finally, a couple of accessories in the form of the snack trays with retro bowls (£22) and a yellow ceramic vase is £33.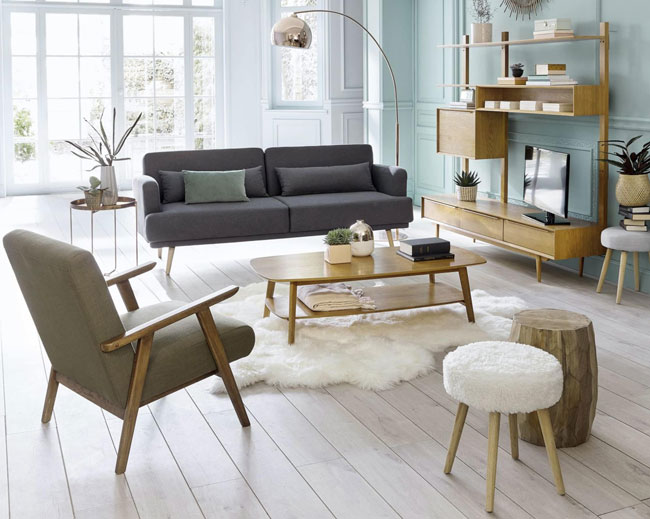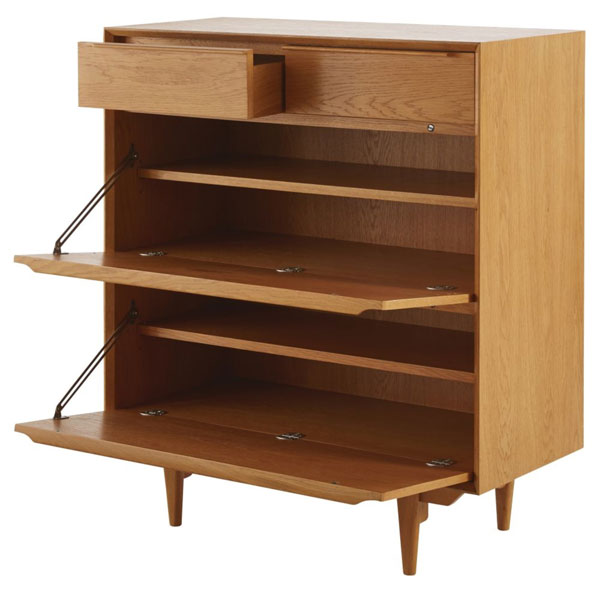 I think that just about covers it. All of it is available to browse and buy at the Maisons Du Monde website.
Find out more at the Maisons Du Monde website