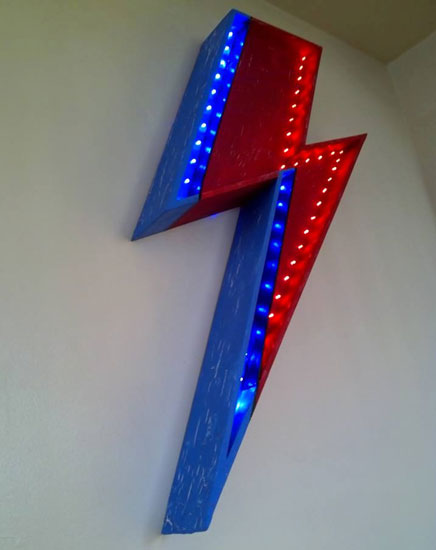 If you are a fan of the man, you might want to find room in your house for this David Bowie-inspired Lightning Bolt LED light by Blackstar Displays.
Yes, inspired by the famous lightning from the Aladdin Sane album cover, this is a handmade item made in the style of a vintage sign and coming in at 1m in height, with a depth of 100mm.
The LEDs are battery operated (so no wires) and the end result when positioning on a wall (without those wires) is stunning.
Each one is made to order, so if you want one, head over to the maker's site to get your name down for one. it retails for £80.
Find out more at the Blackstar Displays Etsy website