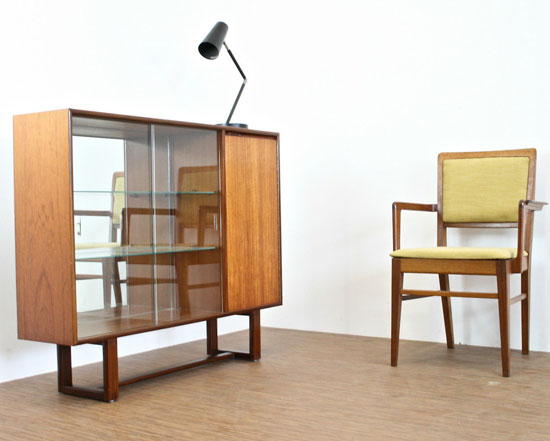 If you want to show off your favourite bits and pieces, then this vintage teak and glass display cabinet could be just the job.
It probably dates from the 1970s, but should sit nicely in any room inspired by the mid-20th century. Basically it looks a little older. According to the seller, this is a 'teak' and 'Danish' cabinet, said to be in excellent condition and with shelf storage behind the glass doors plus further storage behind the wooden door (for the things you don't want to show off).
On eBay at a 'Buy it Now' of £229.99, but you can also make a cheaper offer if you prefer.
Find out more at the eBay website