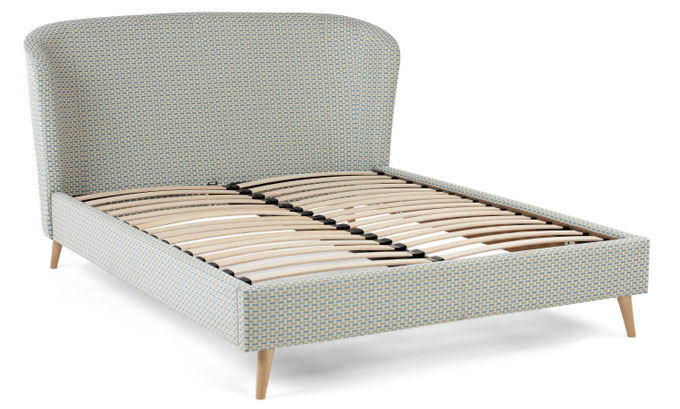 The entire range is mainly made up of seating, but we're actually taken by the Lulu midcentury-style bed in Honeycomb Weave at Made.
Quite simply, it is a good looking thing. Yes, we love the curves, we love the high back and of course, those stylish tapered legs. But we are also quite keen on the patterned fabric used here, unusual for a bed, which tends to have a rather plain finish as a rule.
The bed is king size only and has sprung birch slats for support. As for the price, that is £799.
Find out more at the Made website