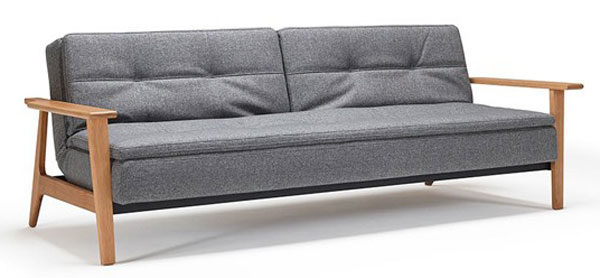 If you like the idea of a 1950s Scandinavian look to your living room, then check out the Dublexo sofa bed and armchair at One Deko. Pretty practical too.
Of course, the gig selling point for us is the look, which puts us in mins of a vintage Danish design. It looks pretty stylish simple as a sofa (or armchair). But both of these designs also fold down, which makes them particularly useful as emergency beds too. On other thing too – the sofa bed and fair can also be combined to create a lounger/  corner unit.
More details and images on the retailer's site. If you like them, the sofa sells for £1,271 and the chair for £825.
Find out more at the One Deko website