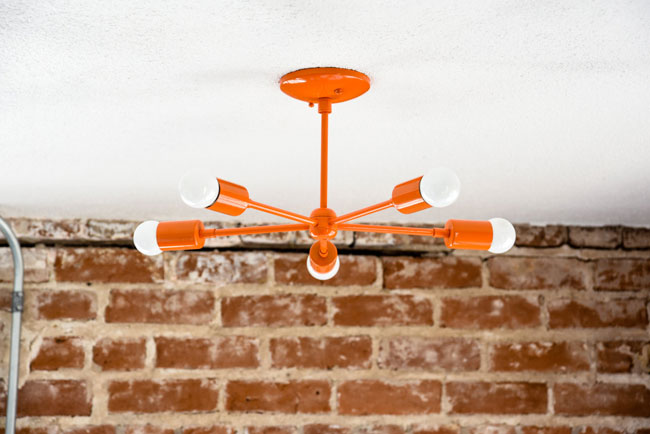 These midcentury-inspired chandeliers by Illuminate Vintage really do catch the eye, no matter which finish you go for.
There are plenty of finishes too. As you can see above and below, you can go of something traditional to metallic or indeed, something bold and colourful. If you want something a little smaller (and cheaper), you can also opt for that too. Just have a browse on the maker's site.
Each fitting is handmade, with a powder-coated finish and five arms, bringing the size of the fitting to around 18.25 inches in width.
Lovely designs and available from around £136. They are made in row US, but note that the seller does ship worldwide.
Find out more at the Illuminate Vintage Etsy website