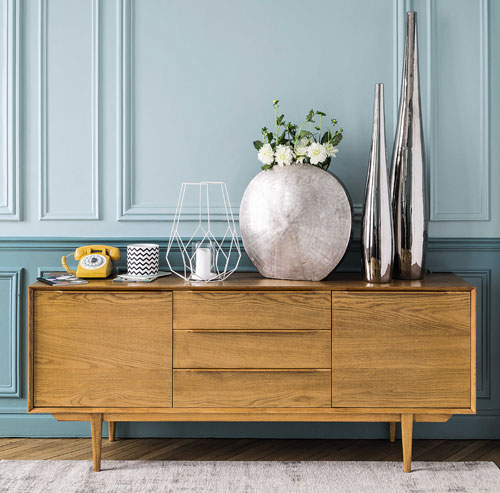 We did feature a TV shelf of the same name last year. If that appealed, you'll probably love this Portobello long sideboard at Maisons Du Monde.
Like that last design, this is a piece that wouldn't look out of place in a living room of the 1950s or '60s. A vintage-style piece with three middle drawers and two storage areas behind the larger doors, each with an adjustable shelf. The handles for all the storage sections are carved into the wood.
The unit is made of oak, sized at H 75cm x W 180cm x DE 42cm and selling for £799.90.
Find out more at the Maisons Du Monde website