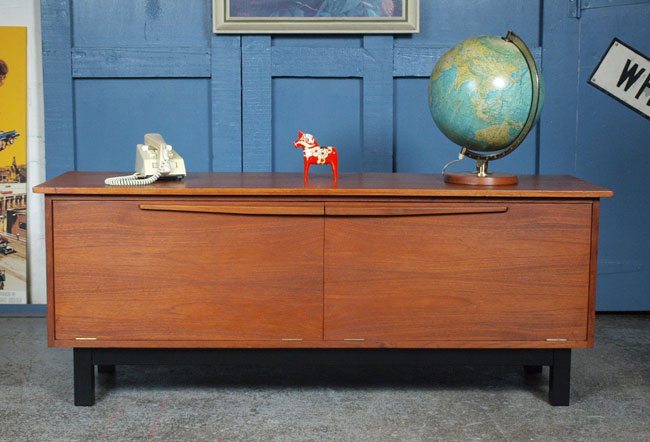 If you need a place for  vinyl, then this 1960s teak record storage cabinet might well fulfil your needs.
It hasn't been repurposed, this looks to have always been a record storage cabinet (not always the case), constructed from teak with 'freshly ebonised' legs, solid teak handles and lots of storage for your records.
According to the seller, it holds up to 100 records on each side. That's pretty impressive.
As for condition, that is down as being 'great' and 'consistent with age and use'. A more detailed condition report is on the listing, along with more photos if you want the bottom line.
£225 is the 'Buy It Now' price, although you can make a cheaper offer if you prefer.
Find out more at the eBay website