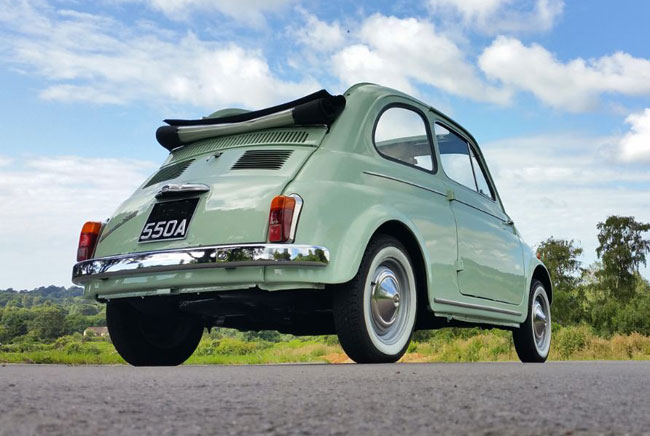 I know, another Fiat 500. But this 1963 Fiat 500D Transformabile is pretty special.
The seller describes it as being 'as good as it gets', a vintage Transformabile with suicide doors and fully restored. Much of this genuine too. The car comes with the original Italian logbook, with matching numbers on the car and the original engine.
Of course, not full original as this car has been restored, with the car previously stripped and painted, with parts replaced where necessary, See the listing for a full breakdown of that.
The car is also on UK plates and registered in the UK, rather than being one of the many imports for sale on eBay. It doesn't come cheap, as you probably guessed. £10,995 is the current asking price.
Find out more at the eBay website