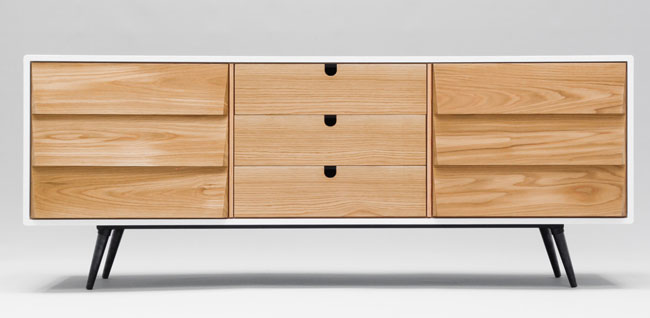 If the name sounds familiar, it might be because of the oak desk or the bedside table we have featured from the same maker. If those appealed, be prepared to be wow'd by the midcentury-style sideboard by Habitables.
It's a solid oak sideboard with sold white lacquer on the outside, handmade by Habitables in Spain and made to order. Love those cupboard doors, as well as the tapered legs and of course, all the lovely storage options within. This is certainly a substantial unit, with lots of midcentury-inspired character.
If you want one, it will tale a few weeks due to that handmade nature and it retails for a little more than your average high street design. Specifically, you are looking at £2.348.88.
Find out more at the Habitables at Etsy website