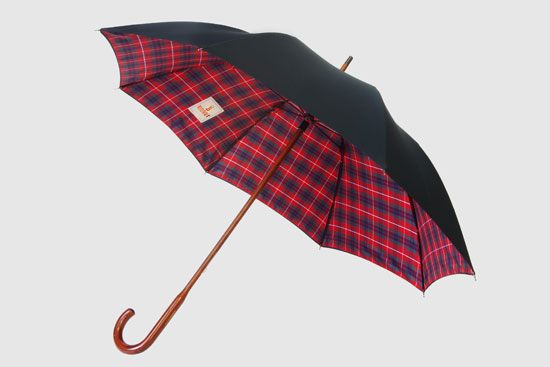 If you know the classic Baracuta Harrington jacket, you'll appreciate the inspiration behind the limited edition Baracuta x London Undercover umbrella.
Of course, with all the rain around right now it's perhaps a good time to launch an umbrella, especially one you will really want to be seen with.
As we said, this is based on the classic Harrington Jacket, with a dark navy exterior, along with a Fraser Tartan interior and the Baracuta badge. What you might not notice is the harrington's signature 'umbrella' back vent in there too, hich 'conducts rain away efficiently' when the skies open.
So very much a Baracuta umbrella, but constructed using the skill and know-how of London Undercover, complete with a maple wood shaft and handle with laser etched London Undercover logo plus an aluminium frame.
If you want one, it retails for £75. At that one, you'll probably not want to leave it in a pub or on a train.
Find out more at the End Clothing website
Via Modculture