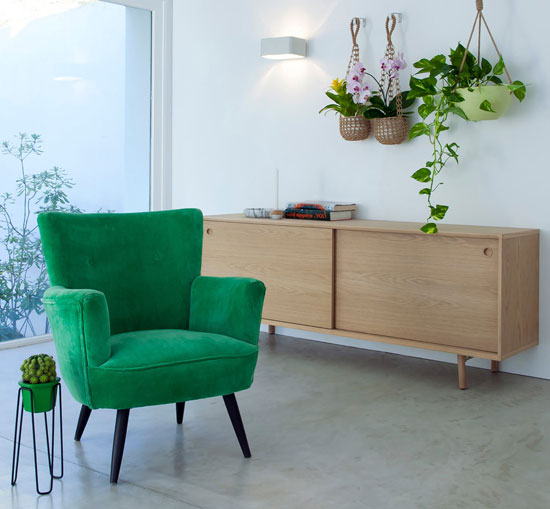 If you are going for that midcentury Scandinavian look, then this Reglisse Sideboard at La Redoute might well fit in.
It has that vive going for it, as well as the fact that this is a very functional piece of furniture. Some lovely detailing, including the rounded corners and legs, circular handles, a removable / height adjustable shelf and if you have gadget, a hole in the back for your cables on either side of the divider.
We prefer the natural oak but there is a darker finish too. As for price, that's £839, although there is a 25 per cent off deal on new designs at La Redoute right now.
Find out more at the La Redoute website
http://www.laredoute.co.uk/ppdp/prod-324501623.aspx?docid=221816