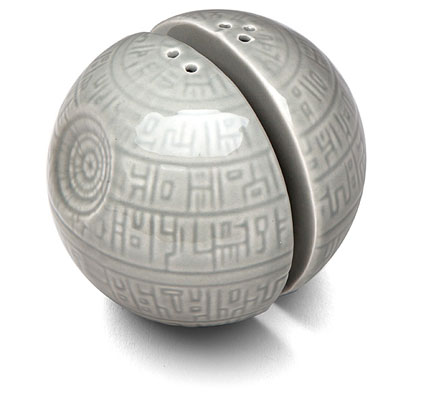 We have covered an exhaustive amount of Star Wars homeware in the past, but not these Death Star Salt and Pepper Shakers.
That's because this is a new design, with each half making up the iconic Death Star from the Star Wars movies. Of course, these are practical items too, with the ceramic pieces offering seasoning options for your food and with stoppers in the bottom to fill up.
Grab a set from ThinkGeek, priced at $14.99.
Find out more at the ThinkGeek website